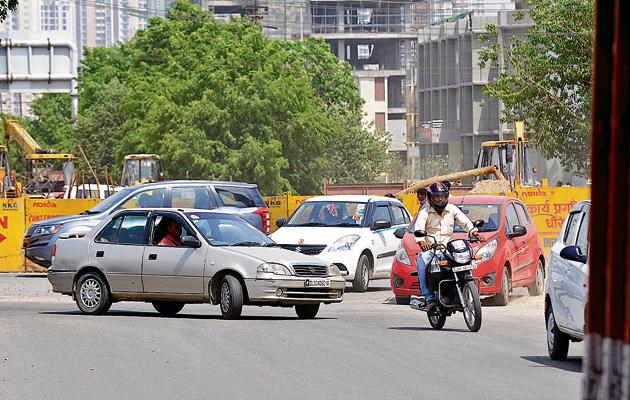 To end chaos on roads, authority seeks schedule of traffic marshals
Traffic management in Noida has suffered for lack of deployment of personnel
UPDATED ON MAY 04, 2017 11:43 PM IST
The Noida authority has sought the deployment schedule of all 30 traffic marshals who were hired in 2015 to streamline traffic management.
The deployment schedule was sought after it was alleged that many traffic marshals, who draw a salary of ₹25,000 a month, were missing from the duty, thereby allowing congestion to rule the streets of Noida.
The Noida traffic police have for long claimed that they are unable to man all traffic signals due to paucity of staff. However, the Noida authority, which pays salary to traffic marshals and also to 100 home guards who are meant to regulate traffic, has now accused the traffic police of not using the available resources properly.
Authority chairman Alok Sinha on April 27 directed the authority officials at a meeting to provide 200 more traffic marshals so that the issue of congestion can be dealt with. The meeting was held because reducing traffic congestion is a priority for the newly elected government, said officials.
However, the authority chief executive officer Amit Mohan Prasad refused to sanction 100 more traffic marshals and agreed to provide just 20.
"The CEO was of the view that the 30 traffic marshals already provided to the police are never seen at signals. Therefore, he has sought the deployment schedule of traffic marshals. Most of the traffic marshals are missing from duty. The CEO will provide traffic marshals in a phase-wise manner so that the public money is not wasted in providing them salary," said a Noida authority official, requesting anonymity.
Noida superintendent of police (SP) for traffic Prabal Pratap Singh said he will provide the duty chart of each traffic marshal soon.
Read I Noida traffic police continues crackdown on traffic violations
"All traffic marshals and home guards work during peak hours in the morning and evening to ensure that there is no traffic congestion. The allegation that traffic marshals are missing from the duty is baseless. I keep conducting inspections at traffic signals at random to ensure that marshals are manning the traffic signals. I will send the duty chart very soon, may be by tomorrow (Friday)," Singh said.
The Noida authority traffic cell said that it will also conduct spot inspections now.
"When we had provided 30 traffic marshals it was decided that they will wear a strip with "traffic cell" written on it. They were deployed at Gol Chakkar (near Sector 15 Metro station), Udyog Marg, Sector 63 and Sector 18," said Sandip Chandra, head of the Noida authority traffic cell.
While the authority and traffic police argue over the issue of marshals, the commuters are left to deal with the congestion on their own as mo most traffic signals in the city are not manned.
"Motorists and autorickshaw drivers flout traffic rules in Noida because no police personnel is deployed at junctions to enforce rules. There are a few policemen at signals and they are not very effective. As a result, traffic congestion is a daily affair," said Manish Soni, a commuter.
Close