Two years after Ikhlaq lynching, four of 60 Muslim families left in Bisada
Updated on Sep 28, 2017 01:32 PM IST
Four Muslim families now left in Bisada also want to move out but have not been able to do so because of financial constraints. Religious divide broke the communal harmony in this UP town in September 2015 when a resident Mohammad Ikhlaq was killed over rumours of cow slaughter.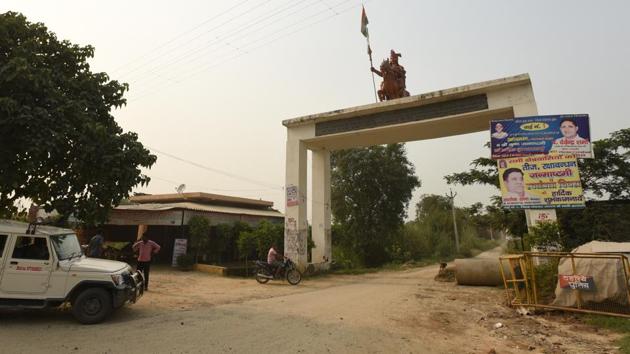 Of the 60 Muslim families of Bisada, the UP town where a man was lynched by a mob on suspicion of consuming beef, only four are left — the rest have now shifted to Nai Abadi, 6km away.
The families moved to the Muslim-dominated area in Dadri in March soon after state assembly elections, in which Bharatiya Janata Party (BJP) registered a landslide victory.
Mohammad Ikhlaq was killed and his son Danish was seriously injured when a mob of about 200 people attacked their house in Bisada on the night of September 28, 2015.
Hate in the hearts in Bisada: Ikhlaq's murder over cow exposes fault line
The remaining four families, with 27 members, also plan to relocate but have stayed due to financial constraints.
"Many of our relatives managed to sell their house and shifted to Nai Abadi. Some of them locked their houses and have been living in rented accommodations. No one has shown interest in buying our property and we do not have the money to get a new house or to live on rent," said 30-year-old Shahid, a carpenter who lives in Bisada.
He said there has been no communal incident in the town in the past two years, but tension has prevailed ever since Ikhlaq's lynching. Shahid says the incident has created a deep divide between the two communities.
The families also say that the death of Bisada's prominent resident Vineet Sisodia, a lawyer, has also hit them hard. Sisodia died on Saturday (September 23) after prolonged illness. He had helped Muslim families after the lynching incident.
In pics: A grieving family in Dadri
"Bittu Bhai (Sisodia) would always visit us to know our well being. Whenever there was tension, he would take us to his house for safety. He is dead now. Besides, most people of our community members have moved out. We do not have any reason to stay back," said another resident Talib Hussain.
However, Hindus families living in the village said Muslims have no reason to feel afraid. They said those who have shifted to Nai Abadi did so mostly for economic reasons. "These people had borrowed money from villagers and could not repay it. The only way to settle the loans was to sell their properties.We have always given them support and that was the reason they were living here," said Geeta Devi, a 47-year-old woman who runs a shop near the houses of some Muslim families.
The attendance at the Bisada mosque rises only on Fridays when many come from neighbouring areas to offer the afternoon prayers. Usually, the cleric leads the prayers barely with five to six people, another resident said.
Dadri MLA Tejpal Nagar could not be reached despite several attempts to contact him.
Gautam Budh Nagar district magistrate BN Singh and senior superintendent of police Love Kumar also did not return calls made by Hindustan Times.