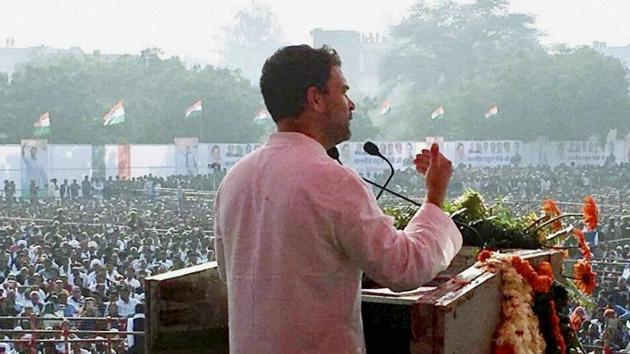 The Congress should brush up its political management skills
The Congress should brush up on its management skills to get other parties on board.
UPDATED ON DEC 28, 2016 01:28 AM IST
Politics is the art of the possible, of creating opportunity out of adversity. A recent example of it is Bihar where arch rivals got together to stall a bigger adversary. That couldn't have happened without Nitish Kumar and Lalu Yadav's political pragmatism. Their alliance is a model. It might not be achievable everywhere. But it's surely worth a try and could materialise nationally if not in states where non-BJP entities are locked in turf wars.
So why's the Congress that could set up a government in 2004 with the Left's support, despite their historical rivalry in Kerala, not able to become the catalyst for a broader anti-BJP front? There are issues aplenty to make the experiment succeed. Yet it's elusive!
Read: Oppn split again: JD(U), CPM decide to skip Cong's show of strength
The failure cannot be attributed to the party's lack of experience in collective politics. It ran a coalition regime at the Centre for a decade even after the Left pulled out midway through the UPA's first term. Power sharing arrangements and political fronts grow in the kind of political climate that exists today. They simply need deft political management. Unilateralism and the tendency to offer a fait accompli to others is a sure recipe for losing allies.
Now that the Congress seems to have made demonetisation the issue it plans to run with for some time to come, it could have brought to bear some of its once famed skills at political management. More meetings and discussions could have taken place to iron out the differences among parties, highlight points of commonality and work out a suitable time to ensure maximum attendance. The issues being raised are those that every party feels strongly about, that the demonetisation move could have been better planned and implemented. If Mamata Bannerjee, never an easy leader to deal with, could have been persuaded, then surely a little more effort could have been made with the others, especially those who are absolutely on the same page as the Congress.
Read: Sonia rallying Opposition parties for another round of attack on Modi
The latest moves are in sharp contrast to the march Sonia Gandhi led to the President's House against the NDA's version of the land acquisition law in 2015. At that time, nearly a hundred MPs from over two dozen parties had joined the Congress president.
The latest Congress failure to bring non-BJP formations together against demonetisation is a repeat faux pas. In seeking to become the kernel of an anti-NDA front, the party needs to reach out rather than expecting others to queue up on its call. It must remember that there are other, equally formidable contenders for the Opposition space—and leadership.
Close