Commonwealth Games 2018: Gagan Narang, Heena Sidhu eye gold rush in shooting
Gagan Narang, Heena Sidhu will lead the charge for India in shooting at the Commonwealth Games 2018 in Gold Coast, Australia.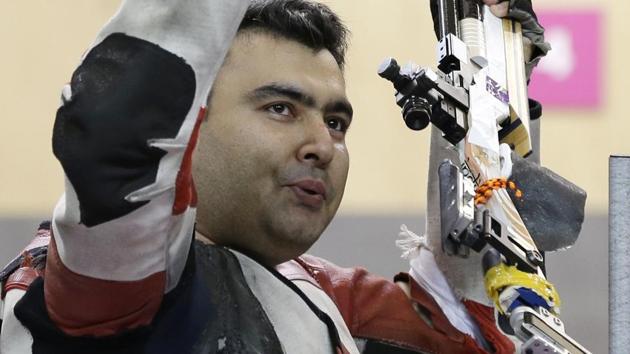 Updated on Mar 30, 2018 11:06 AM IST
Hindustan Times, New Delhi |
Ajai Masand
Indian sportspersons are traditionally among the best when it comes to hand-eye coordination. The one drawback is they come to party late, but once they arrive, they ensure dominance.
Shooting sport had been the preserve of countries such as Canada, Australia and England since the discipline was included in the Commonwealth Games in 1966, but once India came into reckoning, in 2002 Manchester, they dominated proceedings till 2010 New Delhi, until downsizing of the shooting sport started.
While 2014 Glasgow saw the pairs (team) event getting the boot, many traditional events have been discontinued for the 2018 Gold Coast edition. The 2022 Birmingham Games will see the sport altogether thrown out.
READ | Commonwealth Games 2018: India possess muscle to have free run in wrestling
No one knows why the Commonwealth Games Federation behaves in the manner it does, but it would suggest prejudice towards countries that were once colonised by the British. Perhaps, wrestling could be the next on the chopping block, a sport where India dominate. However, lawn bowls will never be discontinued given the exalted status it enjoys!
Youth and experience
Coming back to shooting, India have been forced to field only a 27-member squad, if one goes by the fewer quotas allotted to the sport this time. Still, they are likely to dominate given that Olympics bronze-medallist Gagan Narang, former world champion trap shooter Manavjit Sandhu and top rifle shooter Sanjeev Rajput will march with the new generation that includes multiple World Cup (senior and junior) gold medallist Manu Bhaker, Mehuli Ghosh and Anish Bhanwala.
Competitions will be held in nine men's and eight women's events across rifle, pistol and shotgun categories. This time, the CWG organising committee has reduced the country's quota across sports and hence only 15 men and 12 women shooters have been fielded by India.
READ | Commonwealth Games: Faction-ridden Indian gymnastics tying itself in knots
Manu, the 16-year-old from Jhajjar, Haryana, will be competing in the women's 10m air pistol, in which she won two senior World Cup gold, and will look to extend her rich form. Her golden run started at the 61st National Championships in Thiruvananthapuram in December, where she won nine gold and eclipsed stalwart Heena Sidhu's national record. It doesn't look like her hunger for more gold has been satiated.
Like Manu, Mehuli is a talented young shooter to watch out for. The Kolkata girl recently won two bronze medals in 10m air rifle at the ISSF World Cup in Mexico. The 17-year-old will compete alongside Olympian Apurvi Chandela, who is also the defending champion in women's 10m air rifle.
Bhanwala's 'rapid' rise
The third teenager in the team, 15-year-old Anish Bhanwala was in the news recently for juggling his Board exams and shooting competitions. He is the youngest member of the team and is tipped to achieve a podium finish in 25m rapid fire pistol, an event made popular by Vijay Kumar, who won silver at the 2012 London Olympics.
At 41, Manavjit Sandhu is the senior-most member of the team. He will be aiming for gold after three consecutive bronze medals since 2006. India has a rich tradition in double trap with RVS Rathore emerging winner in 2002 and 2006 and, though the event has been dropped from the Olympic curriculum, Ankur Mittal will hope to keep the tradition alive. Mittal had a successful 2017 with two World Cup medals and silver at the World Championships in Moscow.
READ | Indian cricket team's biggest cheerleader to back athletes at Commonwealth Games
At the 2010 New Delhi Commonwealth Games, Indian shooters won 14 gold, 11 silver and 5 bronze. Shooting alone contributed 30 of the 101 medals India won. Following the decision to drop the pairs event, India's medal count in shooting plummeted to 17 (4 gold, 9 silver and 4 bronze) four years later.
However, it's a given that shooting sport will be the highest medal grosser for India.
Close Story