IAAF puts India in 'high doping risk' club
IAAF's new anti-doping rules classify nations into three categories on doping risk and international success. Severe sanctions will be imposed on federations for spike in doping cases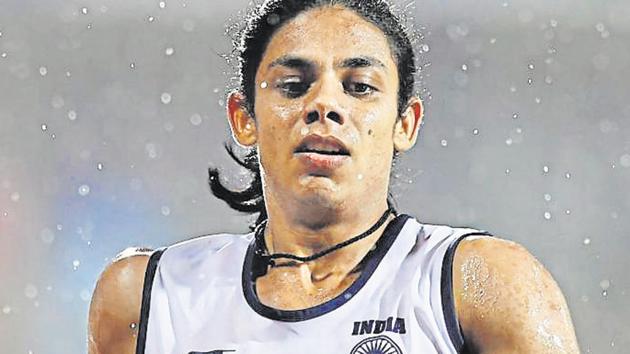 Updated on Dec 03, 2018 12:42 PM IST
There has been a spate of doping cases in Indian athletics of late, and as per world athletics federation's (IAAF) new anti-doping rules, severe sanctions could be imposed on national federations for violations.
The IAAF, during its meeting earlier this month, updated its anti-doping rules. Nations have been classified into three groups as per their doping history and international success. Due to high doping risk and low success at international level India have been clubbed in group B. Nations with high doping risk and high success level are in category A. Countries with low success at international level and low doping risk are in group C. There will be an annual review and any significant rise in doping will see federations put on category A.
As per the new rules, which will come into effect in January, sanctions will be imposed on federations for positive dope cases and participation in international events World Championships and even Olympics, could be in jeopardy depending on the number of violations.
IAAF could bar national federations from sending athletes for international meets and limit the number of participants from that country. There is also provision to impose fine and withholding grants or subsidies.
Since 2012, more than 100 Indian athletes, including some high profile names, have failed dope tests. If three or more athletes fail tests within a span of 12 months in international meets, Athletics Federation of India (AFI) will be at risk of facing sanctions.
AFI president Adille Sumariwalla, a member of the IAAF Council, said the "new IAAF rules were formed to defend the integrity of sports and ensure fair play for clean athletes."
He said: "We are taking all precautions to avoid moving up."
India will have to submit advance framework for the fight against doping, including testing plan to IAAF's Athletics Integrity Unit (AIU) before the World Championships and Olympics.
"We have told the National Anti Doping Agency (NADA) to do more testing. Initially there will be a spike in positive cases but in the longer run it will discourage dope cheats," said Sumariwalla, a former national sprint champion.
This year, at least seven top Indian athletes, including Olympian Nirmala Sheoran, tested positive for banned drugs. Throwers and sprinters are among the culprits. Olympian and national record holder in women's shot put, Manpreet Kaur, also failed a dope test last year in the Asian Grand Prix.
The IAAF's independent AIU was set up to monitor federations' anti-doping activities and to cleanse the system post the 2015 Russian doping scandal.
Kenya, Ethiopia, Bahrain, Ukraine and Belarus are the five nations with higher doping risk and are placed in group A. The middle category has 57 nations, including India. There are 155 nations with low risk that are grouped in C category.
Absolute doping risk and success of athletes at international level were two main parameters taken into consideration to categorise national federations. Testing activity, awareness programmes, number of cases and type of substances athletes tested positive for were also taken into account.
Close Story
Personalise your news feed. Follow trending topics