India's first: Joint champions in chess Olympiad
Updated on Aug 30, 2020 11:17 PM IST
Originally, Russia was declared as the winners, but India filed an appeal and after investigation, both India and Russia were announced as joint winners.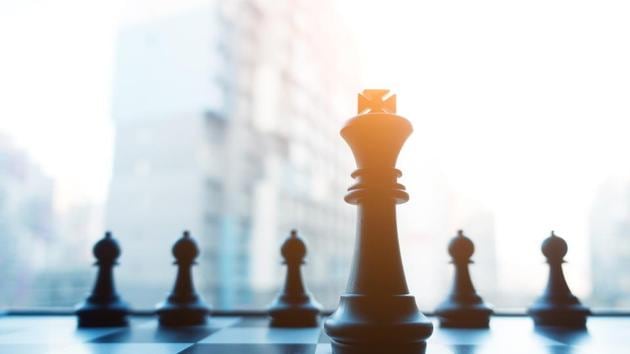 India made chess history on Sunday by winning their first gold medal in the Olympiad, after they were declared joint champions with formidable Russia in an anti-climactic end to the event played online due to the Covid-19 pandemic.
India's Nihal Sarin and Divya Deshmukh lost connection to their games in the second round of the best-of-three final due to the online glitch, and Koneru Humpy also faced connectivity issues. India and Russia had played out draws on all six board in the first round of the 'best of three mini-matches' final. While two rounds comprised six games each, a tie would have resulted in a single Armageddon game to pick the winner.
Having warmed up for the final by defeating Poland in the semi-final—Russia beat United States—India had high hopes only for the online glitch to spoil the show for thousands of fans following the action.
In the second round, Viswanathan Anand, Vidit Gujrathi and Dronavalli Harika drew their games against Ian Nepomniachtchi, Daniil Dubov and Alexandra Kosteniuk respectively. Divya was in a winning position against Polina Shuvalova while the games of Humpy against Aleksandra Goryachkina and Sarin with Andrey Esipenko were in the balance.
The server crash led to Sarin and Divya forfeiting their games on time while Humpy lost crucial time on her clock leading to her defeat. Russia were 4.5-1.5, but India lodged an appeal. The appeals committee investigated the issue before FIDE president Arkady Dvorkovich decided to award gold medals to both teams.
India had performed brilliantly to reach the final, having beaten favourites China in the preliminary stage of the event played in five divisions and involving 163 countries.
Five-time world champion Anand, rested for the first round, drew with top Russian GM Nepomniachtchi and India captain Gujrathi also split the point with Dubov. Humpy, whose victory in the Armageddon decider of the semi-final against Poland had put India in the final, lost to Goryachkina while Harika, the India No.2 drew with former women's world champion Alexandra Kosteniuk. Sarin lost on time from an advantageous position while Divya too was in a position to draw until trouble in the chess.com server.
"The appeals committee has examined all the evidence provided by chess.com as well as information gathered from other sources about this internet outage. After being informed of their considerations and in absence of a unanimous decision, and taking into account these unprecedented circumstances, as FIDE President I made the decision to award gold medals to both teams," Dvorkovich said in a release.
Though the final ended in anti-climax, the Indian players were ecstatic as it is their first title in the Olympiad. It was especially memorable for Anand. "I am thrilled with this result. Today was quite eventful and one of the features of the new format. In the whole Olympiad the Indian team showed lot of spirit, especially I can say that in this medal, the biggest contribution came from the youngsters, which shows the great future we have in chess in India. I am just very, very happy to get this gold medal which has eluded us all this time," he said.
Each six-member team must include at least one U-20 male and female player each, and at least two women players.
The team triumph caps the steady rise of India in the game.
For a country where chess is said to have originated, it produced its first grandmaster only in 1987—Anand. It has made a big leap and now has 65 GMs. Besides Anand, five world junior champions (three men, two women) and many world beaters in age-group chess have emerged. India, ranked fourth in the world on rating, had its best Olympiad performance in 2014, when it won bronze in Norway.
Though purists may have some reservation about this victory as it came in an online competition via rapid chess with mixed men, women and youth players as against the classical games in a regular Olympiad, which was postponed due to the Covid-19 pandemic, it is still a big achievement. Indian players put up a fight in most games in the knockout rounds, beating strong teams.
"Winning gold medal for the country is always a proud moment and I am happy as captain. It was gracious of the FIDE president to declare India and Russia joint winners. Each and every member of the team has done exceptionally well and delivered when it was needed the most," Gujrathi said.
India's Olympiad victory came a day after the National Sports Day, in which no chess player featured among the awards. Former world junior champion Abhijeet Gupta is the last chess player to get the Arjuna, in 2013.