India win one gold, two silvers at Slovenia Junior and Cadet Open
Updated on Sep 22, 2017 06:45 PM IST
India put up a strong showing at the Slovenia Junior and Cadet Open, winning two silvers and one gold medal.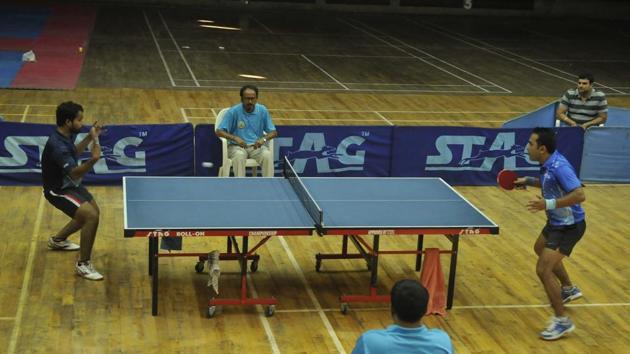 Press Trust of India |
Press Trust of India
India's young paddlers put up a strong showing at the Slovenia Junior and Cadet Open, winning a gold and silver in the junior boys team event and another silver in the cadet girls category.
The India A boys overcame the formidable Chinese Taipei trio while their B counterparts got the better of the Thai-USA team to make it an all-India final.
The India B boys, led by Snehit Suravajjula, Parth Virmani and Anukram Jain, pulled off a minor 3-2 upset by toppling the A team that featured Jeet Chandra, Manav Thakkar and Manush Shah in the title round.
Suravajjula began the march for India B by beating the higher rated Chandra 3-2 (11-6, 7-11, 11-6, 2-11, 11-8) in the opening singles. Parth Virmani however couldn't build on the lead, losing to a dominant Thakkar 0-3 (6-11, 4-11, 9-11).
The B team slipped further behind as Anukram Jain failed to unravel Manush Shah in the third singles; he lost 1-3 (11- 7, 6-11, 9-11, 10-12).
But in the reverse singles, India B were back at the top of their games, with Suravajjula again leading the charge. He beat Thakkar 3-2 (11-9, 8-11, 4-11, 11-8, 11-5) to take the exciting clash to the decider.
Virmani then put up a brave fight to beat Chandra 3-2 (5-11, 11-6, 11-8, 8-11, 11-6).
Almost around the same time, India's cadet girls were on the verge of creating history of their own. Led by Mumbai's Diya Chitale, they got past Korea Republic B in the semifinals 3-1.
In the final against Chinese Taipei, they showed their mettle once again before losing 2-3.