Opinion: Depression is real, running gives you self-worth
A recent WHO study has shown that in India 6.5% citizens suffer from serious mental disorders, including depression.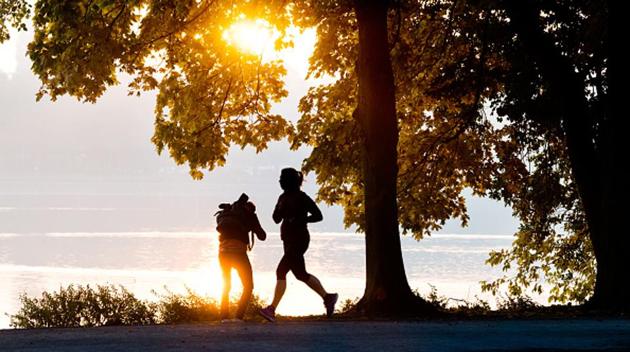 Updated on Oct 13, 2018 09:31 AM IST
For far too long mental health problems have been shoved under the rug. A recent WHO study has shown that in India 6.5% citizens suffer from serious mental disorders, including depression. Suicide happens to be the number one cause of death among young adults.
As much as India Inc. has been going on for decades about how the size of our workforce is an asset, when a large portion of them are unfit, mentally and physically, they become more of a burden, which is a major problem today. A 2017 ASSOCHAM study showed that 42.5% of employees today suffer from anxiety disorders or depression.
Ignoring the problem or being in denial isn't going to solve it. At best it's being dealt with passively. I have dealt with my own inner demons for years and I can tell you that any of us can be randomly afflicted by it. The way to deal with it is to play a pro-active role yourself. Yes, you might need expert help, but in the long run, you need to stop out-sourcing your problem and deal with it.
Divya Parashar, a psychologist at Indian Spinal Injuries Centre, herself found running to be a very helpful anti-depressant. Since then, she has been recommending physical active lifestyle to her patients.
Acknowledging depression & pro-actively working on it: Divya Parashar
Being unhappy is not the same as being depressed. We often use the term "depression" loosely, to describe a bad week at home or work. But Major Depressive Disorder is more complicated, and comes with its own set of symptoms, severity and duration. So, if you or your loved one is feeling five of the following symptoms consistently over a two-week period, you need to consult a mental health professional:
• Feeling persistently sad, down in the dumps, low nearly everyday
• Significantly diminished interest or pleasure in activities once enjoyed
• Significant weight loss or weight gain, or changes in appetite
• A slowing down of thought
• Fatigue or loss of energy
• Negative, critical thinking, feelings of worthlessness or excessive or inappropriate guilt
• Diminished ability to think or concentrate, or inability to take decisions
• Recurrent thoughts of death, recurrent suicidal ideation without a specific plan, or a suicide attempt or a plan to commit suicide
Physical complaints such as difficulty in sleeping, generalised aches and pains also need to be looked out for.
Both psychotherapy and medicines have an important role but are passive, "Lifestyle Medicine" is gaining momentum, of which regular physical activity plays a key role. Research and clinical practice now show that regular, sustained, low to moderate impact exercise alleviate symptoms of depression and anxiety.
Running fits the bill. Running or any other exercise not only alters the brain chemistry resulting in increased levels of "feel good chemicals" such as endorphins, glutamate and GABA, but the psychosocial benefits of exercise are significant as well: Activity scheduling, positive reinforcement, a sense of goal setting and mastery, problem solving, coping, a belief in one's ability to set targets and mini-targets further affirms their self-worth. Not always will you succeed in achieving your targets, and that too is a great learning. Learning to lower your expectations a bit changes the game.
Time spent in running also takes the mind off worries and breaks the cycle of incessant rumination, fostering a sense of mindfulness, which further enables an individual to focus on positive, proactive coping strategies.
Start slow, don't try to do things you did when you were 15 years old. Start from scratch with walk-run plan where there is more walking and less running. It'll help you make a solid base. Over time, running becomes a lot more than walking.
Besides dedicated time in the morning for walk-run, make it a point to walk a bit more throughout the day. Park your cars further away from escalators and lifts. Walk about stairs. Become active. Make walk-run a part of your daily lifestyle rather than something you "should" be doing. Do mini-exercises through the day.
Keep a log of how you feel after you've exercised. First few days will be a bit tough. Please stick with it for 4-6 weeks and then you'll start seeing the results.
Whatever you do, just keep moving.
Close Story