Pankaj Advani storms into last 16 of National 6-Red Snooker
Press Trust of India, Chennai |
Press Trust of India
Dec 21, 2017 10:22 PM IST
Pankaj Advani has entered the last 16 of the National 6-Red Snooker in Chennai on Thursday.
Defending champion Pankaj Advani blanked Pandurangaiah by five frames to nil to advance to the last 16 of the 7th National 6-Red Snooker Championship here today. Also advancing were former Asian billiards champion Sourav Kothari, who ended the run of Lucky Vatnani, winning 5-1.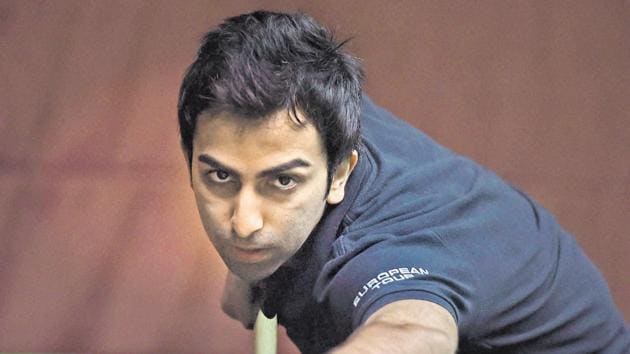 In another match, Varun Madan defeated former Asian billiards champion Dhruv Sitwala 5-3 to move up.
READ | Pankaj Advani wins World Snooker Championship, pockets 18th global title
Advani, the 18-time world champion, started slowly and was trailing in the first frame, but he cleared the table in the end to clinch the frame.
He did not look back after that as he took the next four to win in an hour's time.
Ishpreet Singh Chadha pulled off an upset, beating former world and Asian champion Rupesh Shah 5-4, taking the final frame 41-27.
He took the first two frames in quick time with attacking play.
READ | Pankaj Advani enters final World Snooker Championship
Shah came back strongly in the third frame with a phenomenal break of 71.
Ishpreet retaliated by winning the next two consecutive frames to lead by 4-1.
Rupesh held his nerve and played his best to level it at 4-4 with brilliant safety play and potting.
In the deciding the frame Ishpreet made a break of 41 to secure his win.