Mob attack on 36 Bihar schoolgirls for resisting sexual harassment
Oct 08, 2018 08:42 AM IST
When asked whether the girls had responded to misbehaviour and sexual harassment, including passing lewd comments, by the boys, the DM said the matter was being investigated.
At least 36 schoolgirls, aged between 10 and 14, were injured and admitted to a local hospital after a mob assaulted them near their residential school in Bihar's Supaul district on Saturday.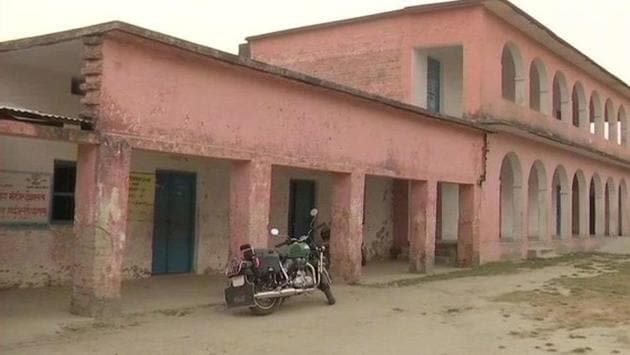 The mob was angry with the girls who had allegedly beaten up four boys for "sexually harassing" them and passing lewd comments. Parents of the boys were part of the mob, an official said.
Supaul district magistrate Baidynath Yadav said four of the accused were arrested for the assault on Sunday. "…more arrests would be made soon."
Police superintendent Mrityunjay Kumar Choudhary told PTI that nine people had been named in the case.
"The boys and their parents were agitated because the girl students had beaten up some boys," he said. When asked whether the girls had been subjected to regular sexual harassment, he said the matter was being investigated.
The mob attacked the girls when they were playing in a ground close to the residential school. Some of the attackers were armed with lathis. They also beat up some teachers when they tried to intervene.
"Six to seven girls are still in the hospital and will be discharged soon," said Yadav.
Local residents and the workers of Akhil Bharatiya Vidyarthi Parishad took to the streets in Triveniganj to protest against the attack on the girls.
The protesters blocked a national highway and disrupted vehicular traffic for about three hours. The blockade was cleared after assurances from Yadav that the remaining accused would be arrested immediately.
Congress's Ranjeeta Ranjan, who is the Parliament member from Supaul, visited the girls in the hospital. She told reporters that the girls had sustained internal injuries and needed better treatment.
Opposition Rashtriya Janata Dal leader Tejashwi Prasad Yadav targeted the state government over rising cases of rapes, harassment and murder in Bihar.
He called the "lawlessness" in the state "aatank raj (rule of terror)."