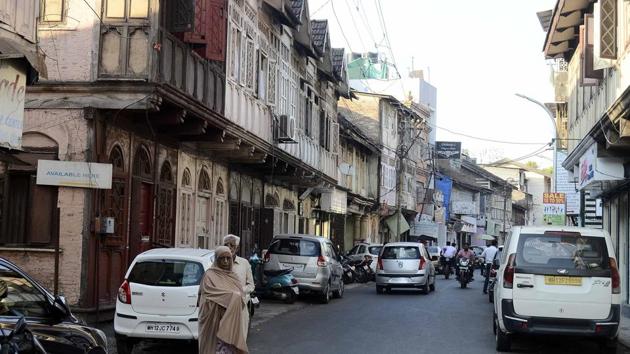 Proposal to shift Cantonments outside Pune evokes mixed reactions
While some members of the Pune Cantonment support Member of Parliament Anil Shirole's suggestion, activists oppose it
Hindustan Times, Pune | By Abhay Khairnar
UPDATED ON NOV 14, 2018 05:31 PM IST
Member of Parliament (MP) Anil Shirole, who is from Pune constituency has proposed to shift cantonments to other locations and the areas vacated by the cantonments be merged in the city, a proposal that has evoked mixed reactions.
Shirole's proposal to shift cantonment mainly pertains to moving out defence establishments, which occupy large swathes of land. In Pune district, there are three cantonments - Pune, Dehu road and Khadki.
Shirole has written a letter to defence minister Nirmala Sitaraman and the expert committee working of cantonment boards, which had a meeting in Pune on Monday, demanding to shift of cantonments. "Most of the cantonments were created before independence and at that time they all were detached from the main city. As developments have undertaken in all parts of the country, these cantonments have now come in the heart of the city while cities have grown around them. It is seen that many times there are quarrels between defence personnel and civil society on various issues and mainly on road closing issues. So I have put a proposal to shift cantonments at appropriate places. Recently, some of the roads in Pune cantonment were blocked by authorities causing inconvenience to people who use these roads on a regular basis.
Shirole's proposal did not go down well among activists such as nagrik chetna manch president Maj Gen (Retd) SCN Jatar. While reacting to the proposal, Jatar said, this demand is in the interest of the builder lobby.
"This is an attempt to divide civil society and the military. While making such demand has Shirole given a thought on where will these military institutes go? It is like considering the military as untouchable and shifting them somewhere from city areas. Also, who will bear the huge cost of shifting these institutes? There are many training institutes in cantonment areas and how would they operate and already the defence budget is less. The cost of a single aeroplane is more than Rs 500 crore then the MP should need to mention that from where is the budget for shifting the military will come," said Jatar.
Accepting that shifting of the institutes will need money, Shirole, said, "The government needs to give a thought on the proposal for safety reasons and smooth handling of the civic issues."
Meanwhile, the Pune cantonment representatives have however supported the proposal.
Pune cantonment's vice-president Priyanka Shrigiri said that it is true that cantonments are facing various problems like not getting a share from goods and service tax (GST) and central and state government schemes are not getting executed in cantonment areas among others. "The civil society is also facing many problems like mutation, permission for home repair and allowing additional floor space index and so we have raised the issue along with Shirole," she said.
Khadki Cantonment boards vice president Abhay Sawant wrote a letter to Shirole and raised the issue of closure of roads, delaying in getting no objection certificate (NOC) for construction, mutation of properties and not getting the benefit of central and state government schemes.
Close