Rs 2,000 crore trust fund willing to back ideas that redefine Shirdi services
The Shri Saibaba Sansthan Trust (Shirdi) of the Ahmednagar district of Maharashtra, which is worth Rs 2,000 crore, is all set to open the door for promoting entrepreneurial talent and funding business ideas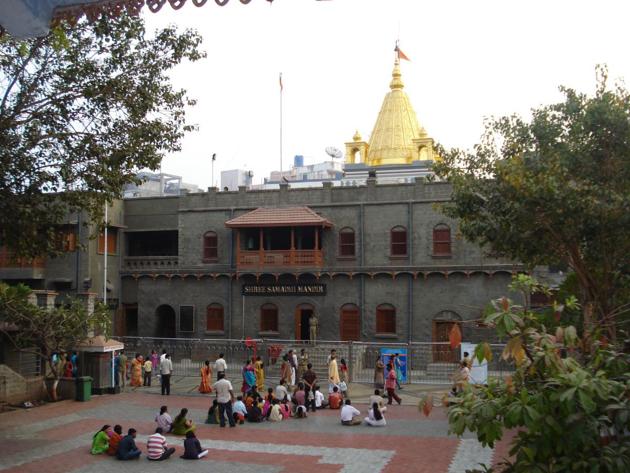 Updated on Dec 19, 2017 08:45 PM IST
Hindustan Times, Pune |
Nadeem Inamdar
The Shri Saibaba Sansthan Trust ( Shirdi) of the Ahmednagar district of Maharashtra, which is worth Rs 2,000 crore, is all set to open the door for promoting entrepreneurial talent and funding business ideas, provided the ideas help the temple trust find solutions to challenges it faces and helps with the quick delivery of services to devotees.
Trust chief executive officer (CEO) Rubal Agarwal, an IAS officer placed by the government to oversee the working of the mega-rich trust, attended the 3rd annual global convention of Entreprenuer Café. She told Hindustan Times that the trust was looking at solid entrepreneurial ideas which can help resolve issues related to crisis management, crowd management, disaster management and food.
Agarwal said, "We have been operating in the traditional manner and with the growth of technology and digital transformation of work culture, the trust is open to funding entrepreneurs who can bring about a complete transformation in how the services are delivered to lakhs of devotees visiting the temple," she added.
She further said, "We are looking at some really good and innovative ideas. Money is not at all a problem and we have sufficient funds to give to entrepreneurs who can help us in our required domains. We can implement those ideas and bring about a change in the way services are delivered to devotees. "
Agarwal further said that entrepreneurial ideas must be completely temple-service oriented innovations.
"Our focus is completely on devotee centric technologies and ideas which can transform the work culture.I came here to nudge all the entrepreneurs to give something innovative which will help the temple and its work ecosystem," she added.
Agarwal also cited the example of preparation of 40,000 laddus as offerings made by the temple in a single day. "Perhaps, we are looking at a technology where the packaging is done automatically and the preparation time and labour hours can be brought be down considerably by path-breaking new ideas of entrepreneurs," she said.
Shirdi's Sai Baba temple has millions of folowers across the globe and large donations coming in from across the world. Besides Rs 2,000 crore, the temple has declared 380 kg of gold and 4,428 kg of silver. Money in foreign currency also exists, making it one of the richest temples in the country.
Close Story