Pune varsity to junk medal if vegetarian, teetotaller clauses not dropped
Hindustan Times, Pune |
Ananya Barua
Nov 11, 2017 11:53 PM IST
The Savitribai Phule Pune University's award which favours vegetarians was instituted by the trust of Yog Maharshi Shelarmama in 2006.
Stung by the backlash over preconditions that applicants for a medal in the non-science streams for the academic year 2016-17 should be vegetarians, Savitribai Phule Pune University (SPPU) said on Saturday that it will abandon the award if the sponsors don't revoke the 10-year-old clause.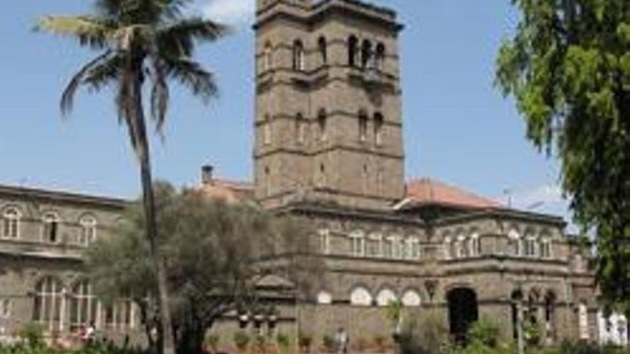 The existence of such pre-conditions accompanying a gold medal became a talking point when the SPPU recently invited applications for the medal from meritorious post-graduate students from the non-science streams for the academic year 2016-17.
"Under no circumstance should this create any difference in communities in the society. As per the Constitution, every individual has the right to eat and drink what they want, and the university is aligned with it and will abandon any such clause," SPPU vice-chancellor Nitin Karmalkar said in a press conference on Saturday.
The VC's press conference came after a controversy erupted around the circular stating that only vegetarian students would be eligible to apply for Yog Maharshi Shelarmama gold medal award. The circular revealed 10 eligibility criteria which mandated the students to follow 'Indian culture' in their daily lives, not drink alcohol, be involved in activities like blood donation, sports, environment protection, etc. It also stated that those practicing yoga and pranayama would be given preference for the award.
Read more: Pune varsity's gold medal values versatility, but in vegetarians, teetotallers
Following this, a number of political parties and student associations raised objection, and the Bhim Army even held a 'chicken party' on the campus ahead of Karmalkar's press conference.
Responding to the criticism, the vice-chancellor, officially announced the varsity's stand. "Now that it has been brought to my notice that such a condition exists which is creating discrimination and causing a kind of uproar in the society, we are not in its support. These had been instituted 10 years ago by the trust of Yog Maharshi Shelarmama and the family handling it, and so upon consultation with the family, we will cancel these clauses. In case the family does not comply, the university will abandon it," he declared.
According to the varsity officials, this was not a new circular. "The actual circular had been issued in 2006, and since then the university had been only issuing the same content," said Arvind Shaligram, registrar of SPPU.
"Such conditions cannot continue not just for this award but also some 40 such medals. We will take a strong review of that and either cancel those clauses or abandon the awards. This controversy has given an opportunity to the university to rectify what had happened in 2006," Dr Karmalkar said.