43% MLAs in new Punjab Vidhan Sabha are first-timers
Updated on Mar 17, 2017 10:18 AM IST
The Punjab assembly will see a total of 50 first-timers, arguably the highest ever in the history of the Vidhan Sabha, with 34 of them below the age of 50.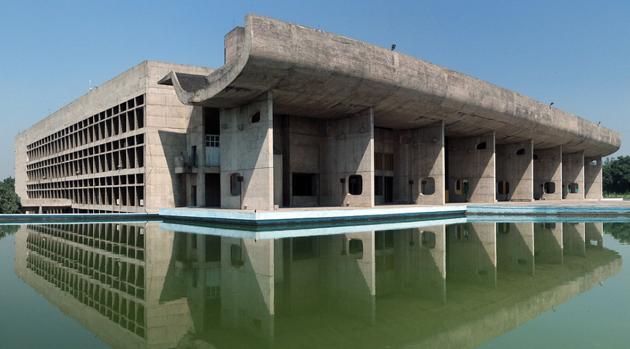 Hindustan Times, Chandigarh |
, Chandigarh
Manraj Grewal Sharma
The Punjab assembly will see a total of 50 first-timers, arguably the highest ever in the history of the Vidhan Sabha, with 34 of them below the age of 50.
Congress leads the pack with 25 debutants, followed by the Aam Aadmi Party with 19 and the SAD-BJP combine with six. Besides more youthful faces, the 15th assembly will also see legislators from an eclectic mix of professions ranging from agriculturists, lawyers and teachers to businessmen, engineers, doctors, and even journalists.
Don't miss | Punjab cabinet portfolios: Capt Amarinder keeps Home, Sidhu gets local govt
RELATIVELY SPEAKING
Chief minister Captain Amarinder Singh's policy of "one family, one ticket" has led to a veritable sonrise in the party with more than half of the Congress freshers being sons, siblings or relatives of political leaders. While Amit Vij, who left a flourishing corporate career to contest from Pathankot, is the son of former Congress minister Anil Vij; Fatehjung Singh Bajwa is the brother of former Punjab Congress president Partap Bajwa.
Sukhwinder Singh Danny Bandala, a young Dalit leader with an MBA from London, owes his seat to his father, former cabinet minister Sardool Singh Bandala, as does Sukhpal Singh Bhullar, the younger son of former irrigation minister Gurchet Bhullar, who managed a win despite a criminal case against him.
Many of these winners have taken the Youth Congress route to the Vidhan Sabha. Both Angad Singh, whose mother Guriqbal Kaur vacated her Nawanshahr seat for him, and Kulbir Singh Zira, whose father Inderjeet Zira was booked for attempt to murder by the Akali government, have been office-bearers of the Indian Youth Congress.
THE LATE BLOOMERS
But unlike Angad, who is only 26, it's been a long haul to the assembly for sons like Chaudhry Surinder Singh, 60, who was given the ticket following the death of his father Chaudhry Jagjit Singh in 2015. Rajinder Singh, 56, too was given the ticket only after his father Lal Singh completed over 50 years with Congress.
Ironically, even though born with the proverbial silver spoon, not all these Congress scions have an impressive score in academics. While Avtar Singh Junior, son of Congress leader Avtar Henry, is Class-12 pass and Arun Dogra, son of Ramesh Chander Dogra, has only done matriculation.
The Congress fresh faces also include two youth leaders — Satkar Kaur from Ferozepur Rural and Lakhwinder Lakha from Payal — who had lost the elections last time, but were given another chance because of Congress' resolve to field young candidates on at least 30 seats. While Satkar's father-in-law and husband have been active in Congress, Lakha is close to the family of former CM Beant Singh. Dalvir Singh Goldy is the only student leader from Panjab University who made it to the Assembly this time.
Two Congress newcomers who rose through the ranks include Sushil Kumar Rinku and Sanjeev Talwar, who proved their worth with their wins in the council elections. Harjot Kamal Singh, an ayurvedic doctor, also worked his way up the party hierarchy as PPCC secretary.
VICTORY OF HALQA IN-CHARGES
Interestingly, all the four SAD fresh faces in the assembly are former halqa (constituency) in-charges, a position that many blame for the Akali debacle. While Harinder Pal Singh Chandumajra, son of SAD leader Prem Singh Chandumajra, was in charge of Sanaur, Baldev Singh Khaira, Kanwarjit Singh and Dilraj Singh Bhunder handled Phillaur, Muktsar and Sardulgarh, respectively.
The newcomers also include a bureaucrat Kuldeep Singh Vaid Bulara, 56, who bagged the Gill seat on the Congress ticket, and three journalists, including Kanwar Sandhu, former Ajit correspondent Manjit Singh and Kulwant Singh Pandori, who won on the AAP ticket.
Although the AAP positioned itself as a youthful party with mostly young candidates, 30% of its contestants who made the cut are over 50 years of age.
Personalise your news feed. Follow trending topics