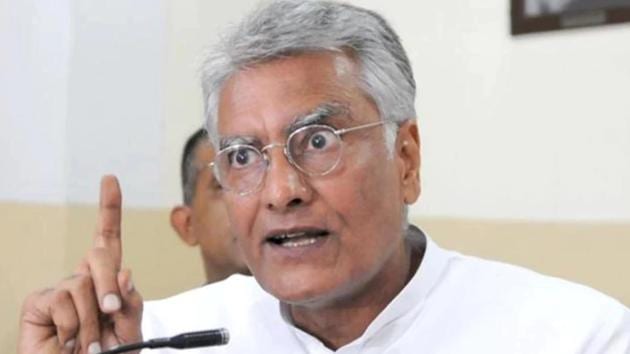 Ahead of prestige battle, Congress again in cesspit of illegal mining
Party digs in heels for 'winnable' candidate Ladi, state chief Jakhar says FIR mentions charges could be politically motivated
UPDATED ON MAY 05, 2018 09:59 AM IST
Over a year in power, the tryst of ruling Congress with sand mining controversies continues. The script and actors sound familiar too. Despite allegations of his involvement in illegal mining, the Congress fielded its most "winnable" candidate Hardev Singh Ladi Sherowalia for the Shahkot assembly bypoll.
It was his allegiance to Rana Gurjit Singh, a confidant of Punjab chief minister Captain Amarinder Singh, that ensured Ladi the ticket in February 2017 elections, too, though he lost. Rana had to resign as cabinet minister after being embroiled in a sand mining scandal in January. He makes a political comeback as in-charge of the bypoll to ensure Ladi's victory when the regime is favourable. Rana has to his credit Amarinder's historic win against BJP's Arun Jaitley in the 2014 Lok Sabha polls from Amritsar as poll in-charge for the party.
Bypolls in Punjab come with "stings" attached too. Like the Gurdaspur Lok Sabha bypoll last year, this one too has a viral video. Then Akali leader Sucha Singh Langah was discredited with a sleaze tape. Now Ladi features in a video seeking "goonda tax" for illegal sand mining.
But winning any bypoll is a prestige battle for the government, even if the seat had not returned the ruling party's candidate. Hence, despite many claimants for the ticket, besides allegations and stiff opposition, the Congress says Ladi was chosen on "winnability" factor. "We had to field someone who could take on the Akalis on their winning turf," a senior Congress leader said.
Must read | Shahkot assembly bypoll: Rana his guru, Ladi not new to sandstorm of controversies
But a day after Congress announced him as its candidate, on Friday an FIR was filed against Ladi for illegal sand mining on panchayat land. He has accused the new station house officer (SHO) of Mehatpur police, Parminder Singh Bajwa, of working at the behest of the Akalis.
The stakes are equally high for the SAD as it tries to ensure its tally at 15 in the House of 117 does not dip further. The Akalis could well be deploying all tricks of the trade. It has demanded that Ladi be arrested as the charge in the FIR is non-bailable. SAD leader Ranjit Singh Brahmpura has accused the Congress of "trying to browbeat the Mehatpur SHO to take back the FIR". The SHO's later-retracted resignation hours after the FIR lent heft to this theory.
But the Congress has dug in its heels too. Its state unit president Sunil Jakhar says the FIR itself mentions that the charges could be politically motivated. "It has come the next day of Ladi's nomination as Congress candidate. The timing itself proves it is politically motivated," he says. Many Congress ministers and MLAs say the party is losing the public perception battle. It may gain little in terms of perception even in a victory amid allegations of illegal sand mining, they say, not willing to be named.
Close