HUDA slashes water tariff for Panchkula houses
Approval awaited Residents had voiced resentment against June hike; HUDA has sent new rates' file for the chief minister's approval, which is expected to be cleared soon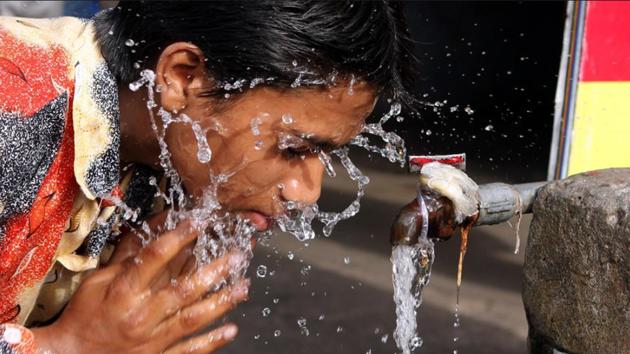 Updated on Dec 20, 2017 04:27 PM IST
The Haryana Urban Development Authority (HUDA) has slashed the water tariff rates for residential houses after a steep hike was introduced in June. Sources confirmed the rates finalised by HUDA have been sent to the chief minister for final nod.
It will come in effect soon after the CM's approval. The new rates are expected to bring down the existing water bills by 30-35%, depending on the consumption.
More slabs
As per rates introduced in June, the residents were charged at Rs 5 per kilo litre (KL) per month for consumption up to 20 KL and then Rs 10 per KL for consumption above 20 KL.
The residents had complained that their water bills had increased by three to four times, putting huge financial burden on them.
Buckling under the pressure of the residents, the new rates finalised by HUDA sees both base and upper limit being revised, with emphasis on passing on the benefit to poor and middle class families.
The starting rate of Rs 2.5 per KL will be charged for consumption up to 10 KL. For 11-20 KL, residents will have to pay Rs 5 per KL. The rates will go up to Rs 8 per KL for consumption between 21-30 KL and finally Rs 10 per KL above Rs 30 KL. The sewerage charges will be calculated at the rate of 20% of the total bill, instead of 25%.
A HUDA official said the new rates have been finalised to benefit different segments, depending upon their usage.
"The hike in water tariff is important to cover operational losses and at the same time residents must learn to utilise water in a judicious manner," said an official.
Water supply to improve next year
HUDA is currently supplying 22 million gallons a day (MGD) to Panchkula. One MGD is 50 lakh litres. In summers, the consumption increases to 28-30 MGD, resulting in a shortfall of six MGD.
A senior HUDA official said the water supply will improve next year after it starts getting three MGD water from Phase 5 and 6 of Kajauli water works, expected to be operational from April 2018.
No change in tariff for industrial or commercial houses
Meanwhile, HUDA has not proposed any slash in the water tariff of industrial and commercial segment. At present there is a flat rate of Rs 15 per KL for the commercial sector, which includes SCOs, hotels and restaurants, while educational institutions, public and private, are charged Rs 10 per KL.
Box: Relief for residents
For a household consuming 20KL water per month, bill would be Rs 75, instead of earlier Rs 100. Taking 5% cut in sewage charge, final bill will be R 90, down from Rs125.
Close Story
Personalise your news feed. Follow trending topics