India's youngest sarpanch Jabna Chauhan among Top 30 Under 30 at HT Youth Forum 2017
In the run-up to its sixth edition of Top 30 under 30, Hindustan Times profiles 30 young achievers who will be felicitated at its flagship event on May 26. They are from fields ranging from the forces, academics and art to entertainment and sports. Among them is Jabna Chauhan.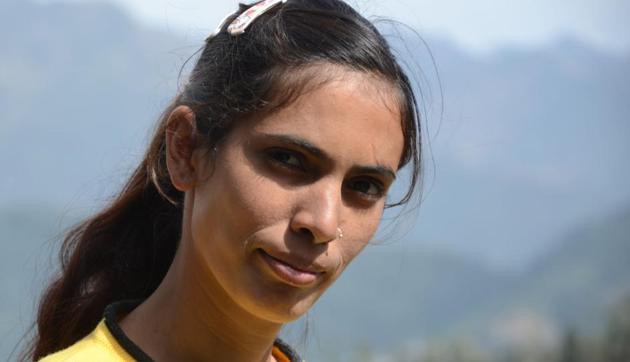 Updated on May 23, 2017 11:59 PM IST
Hindustan Times | By HT Correspondent
Queen of the Hills: Jabna Chauhan, 23, Mandi
The youngest sarpanch of India at 22, it's been quite an uphill journey for Jabna Chauhan of Tharjoon panchayat in the Mandi district of Himachal Pradesh. Born in an impoverished family, Jabna did odd jobs to finance her education. She was working as a news anchor for a local television channel when she decided to contest the panchayat polls. In less than a year and half, she's made her panchayat free of intoxicants. It was also declared the cleanest panchayat of Mandi. But Jabna says this is just the beginning. Way to go, we say.
Secret sauce: Hard work and a burning desire to achieve. Jabna says even as girls of her age were dropping out of school, she soldiered on because she thought that was the only way to a brighter future. As a sarpanch she is always googling to find good practices that she can emulate.
Inspiration: Her 84-year-old father Shri Hariya. "He is my rock, he campaigned for me tirelessly and always gives me great advice."
Challenges before India: Dowry, early marriage and drugs. Jabna rues that even today women continue to be tortured for dowry. "It is high time we weed out this practice. We also need to stop early marriages. Almost all the girls of my village are married and have children in primary school, which means they don't get to live out their dreams. Last but not the least, we should impose prohibition in all the states. That's the only way we can really clean up India."
Uplifting feature: "I was so thrilled when I visited Gujarat, for it's one place where women can roam around freely without being hounded by anti-social elements."
The road ahead: Jabna says her journey has just begun. "I will make Tharjoon such a model panchayat that people from all over will flock here to replicate our practices."
As an agent of change: "We must change ourselves to change others," believes Jabna, who will carry on educating herself so that she can contribute more and more to her panchayat.
By the way: Jabna enjoys de-stressing with music while googling good practices in villages across the world.
To know about the other achievers Click here
Close Story