Mohali woman drowns in pool: Gym's main owner not named in FIR
Death due to drowning: Anil Prasher, who has been named as owner, holds just 2.5% stakes; founder Manbir Malhan owns 82.5% along with wife and a friend.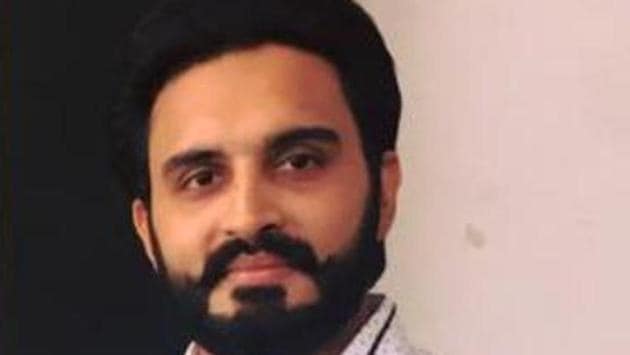 Updated on Jun 09, 2018 12:21 PM IST
A day after police booked an owner and a trainer of Ozi Gym and Spa for negligence that caused a woman's death due to drowning on Wednesday, it has come to light that the majority stakeholder has been left out of the first-information report (FIR).
Gurmeet Kaur, a resident of Sector 70, was found dead in the indoor swimming pool of the gym at the Industrial Area, Phase 8, after completing two laps on Wednesday evening.
In the FIR registered at the Phase 1 police station on her husband Harminder Singh's complaint on Thursday, police have named Anil Prasher (misspelt as Anil Prashit), who holds just 2.5% stake in the commercial establishment, besides trainer Manjit Singh.
The gym had started its operations in Mohali in October 2016 with six partners. Manbir Malhan is the owner and founder and holds 82.5% stake along with his wife and friend Naveen Sansaniwal.
Jaspreet Soni and Tejinder Sidhu hold 7.5% each while Prasher is the minority stakeholder, according to the agreement, a copy of which is with HT.
'Prasher was earlier an employee'
According to sources in police, Malhan — a national-level wrestler — is responsible for operations of the gym where the mishap took place. Prasher was once an employee with the gym chain and was made a stakeholder as an incentive, they said.
Police officers, privy to the investigations, claimed Prasher was in Rupnagar the day Gurmeet Kaur drowned.
"We have registered the case against Anil Prasher, though investigations have revealed the gym is owned by two to three partners. We may include names of other partners as the probe progresses," said Mohali senior superintendent of police (SSP) Kuldeep Singh Chahal. No arrest has been made so far.
The gym is a favourite among Mohali cops, with even the SSP besides some DSPs and inspectors being its members. Malhan did not respond to HT despite repeated calls.
Meanwhile, investigations revealed that the victim struggled for help for nearly a minute before she drowned. It was her second day in the pool but there was allegedly no trainer to assist her. The trainer booked for negligence was present near the pool, but was busy training some children. Being poorly illuminated, it is difficult to see from one end of the pool to the other, said sources. According to norms, there should be at least two trainers along with lifeguards at a swimming pool.
Close Story