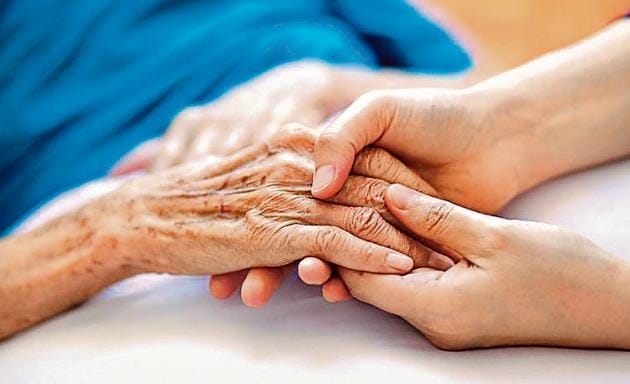 Random forays : Greed for property, no love for parents
It is an unfortunate truth that although this crazed obsession for property is prevalent throughout the world, it is nowhere more apparent than in north India.
UPDATED ON MAY 12, 2018 10:32 PM IST
In the aptly titled film '102 Not Out,' currently showing in cinemas, the centenarian character played by Amitabh Bachchan's has a major grouse against his grandson who seems to love his ancestral property more than his own father, played by Rishi Kapoor. Both Bachchan and Kapoor are in top form despite their advancing years and portray their roles superbly. But what comes out more than anything else in this slow but meaningful film is the complexity of growing old, especially when the progeny have a property fixation.
In my stint as deputy commissioner, Panchkula, and earlier as sub divisional magistrate in various places, I found numerous cases of families disintegrating due to this unseemly desire for landed property. Perfectly humane people tend to become leeches of sorts when there's a chance of grabbing hold of a family home or some such premises. In several cases, parents of well to do, highly educated, well respected and successful sons and daughters have been treated shamefully by them, across our land in recent decades. And painfully, the trend has grown instead of abating with time.
It is an unfortunate truth that although this crazed obsession for property is prevalent throughout the world, it is nowhere more apparent than in north India. We have somehow lost it when it comes to treating the elderly with the respect they deserve. And in a majority of such instances, it is family property which is the cause of the conflict.
In my own circles I have seen close friends go through anxiety and even trauma at the behaviour of siblings who have shed their familial affections in their lust for money and possessions. The old TV advertisement wherein a dying father is made to add an extra zero to the sum of money he plans to bequeath to his son, is a stark reminder that all is not well with us. It is another matter that a drop of rain fell on the lone digit '1' which was inscribed on a sheet of paper by the departing soul, thereby annihilating it, thus leaving the row of zeros staring at his weeping and greedy son.
A lot needs to be done to create awareness in society about this terrible behaviour of people who should know better. Where are our human values and what happened to all the years of love and toil that our parents gave us while we were growing up? The anguish that the elderly feel when the apples of their eyes turn sour is excruciating and totally avoidable.
Writer Cathryn Louis said, 'Greed, in the end, fails even the greedy!' Where is all this property going with us, anyway? The old fable about 'How much land does a man need?' is still fresh on my mind. Ultimately it's that little bit of soil which we all need at the end of life.
Another aspect of this phenomenon is the longevity of the human race. The character played by Rishi Kapoor in '102 Not Out' actually taunts his dad, the towering but stooping figure played by Mr Bachchan, for not 'dying on time!'
While the film is sensitive and yet humorous in its approach to the subject of the sunset years, it is a fact that longevity has necessitated longer term relationships with the oldest generation than was possible earlier. Those who understand and appreciate the love and blessings which flow from their parents, grandparents and even great-grandparents, find life to be sheltered and fulfilling.
But those who are impatient or even callous towards their elderly relatives will find no peace of mind at all. The falling out of mature siblings often occurs due to their reluctance in looking after the grandpas and grandmas of the family.
Having said all that, and having expressed the need for greater awareness and sensitivity towards the elderly, let me also add that there are many examples of nonagenarians and octogenarians who are in fine fettle, in the pink of health, and are obviously loved and cared for to the hilt.
More power to those who care for the real 'property' that they possess- the old and aged members of their families.
Close