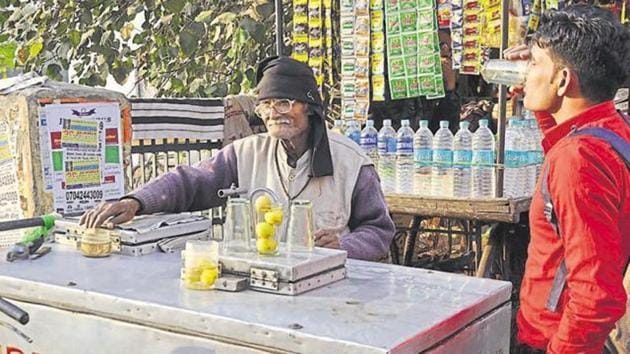 Think before you munch as 70% of 'namkeen' samples fail test in Punjab
The state food lab has also reported adulteration in pan masala, guthka and supari as 52% samples of such products failed to meet the safety standards
UPDATED ON SEP 08, 2017 11:13 AM IST
Over 70% of savouries (namkeen) sold in general stores and supermarkets across the state are not edible and around 50% samples of milk, ghee, butter are adulterated.
The food safety teams of the health department collected 24 samples of "namkeen" in July of which 17 were found adulterated. The state food lab has also reported adulteration in pan masala, guthka and supari as 52% samples of such products failed to meet the safety standards.
Around 80 samples of these milk products were analysed by the food safety lab and 39 were found adulterated. Besides, 43% of edible oils and milk samples failed the quality test. The health department also found 42% samples of mineral water adulterated.
The samples are sent to the state food lab by each district monthly.
According to the report, 610 samples were received by the lab of which 180 failed the quality test. Of the collected samples 85 were found substandard and 47 misbranded, seven unsafe and five expired.
Aiming to check the adulteration and quality of food items, health minister Brahm Mohindra had ordered the health department to start a food sampling drive in each district from May.
Of 455 food samples collected in the district during last three months, 135 samples (nearly 30%) were found manufactured with substandard raw materials, unsafe for human consumption, under Prevention of Food Adulteration Act, 1954.
Jalandhar is leading in with maximum cases of adulteration followed by Tarn Taran where 117 samples of the 263 were found unfit.
Jalandhar district health officer Balwinder Singh told HT the department initiates civil or criminal proceedings against defaulters as the cases of adulterated products are filed in the court of the additional deputy commissioner (ADC) and unsafe cases listed in the chief judicial magistrate court. He said the ADC can impose a maximum fine of about ₹5 lakh on the defaulter.
.
Close