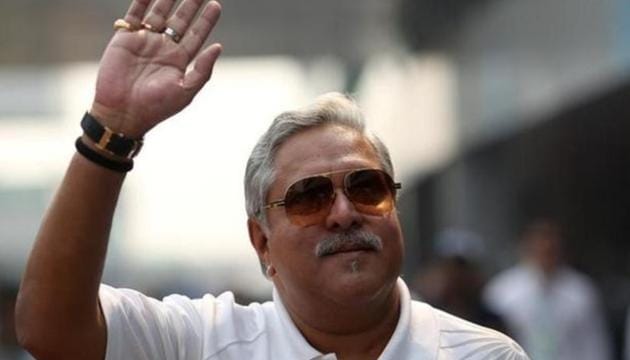 Witerati: Mallya knot to CBSE blot, Twitter on trot
The way the 'King of Good Times' cocked a snook at detractors by court-ing a 'trophy' queen thrice made his a classic case of 'Royal Chaal-engers Bangalore'.
By Chetna Keer
UPDATED ON APR 01, 2018 12:40 PM IST
This season of IPL heralds not just cricketainment and cricket speak, but also other entertainment that spells tidings leak, bleak and squeak.
Of King of Knotty Times
This is a match that promised a maiden over and over again. Thrice over. When tidings trended of liquor-baron-gone-broke Vijay Mallya getting "knot-ty" a third time, Twitter simply broke.
Mallya's isn't a case of dalliances a dime a dozen. It's a matter of meme 'n' mime a dozen -- from "Vijay Mallya getting married again because he was feeling a loan" to "Siddharth Mallya to Vijay Mallya: Yaar ek baar ghodi pe chadna naseeb nahi hua, yeh saala ghodi pe hi ghoom raha hai tab se."
The Indian constabulary might have competition – it turns out the baron in the land of Bard of Avon spells not only a prize "catch" for the cop, but is also prize catch for airhostesses on the hop. The way the 'King of Good Times' cocked a snook at detractors by court-ing a 'trophy' queen third time made his a classic case of 'Royal Chaal-engers Bangalore'.
Of exam leak & future bleak
The season belongs not only to bagging wives like trophy, but also to parenthood and pupils suffering a sense of atrophy. Just when many a mother was heaving a sigh of relief that 'bechara bachchas' would be over with that Dada of Class X exams – maths – there broke out the Baap of all Scams.
As the CBSE paper leak broke Twitter and tamasha TV, this Father of School Shams proved a testing time for not only millions of students but also many a Mother through Maha Exams – Boards or on board Life.
What followed this education shame, was a belligerent blame game. The system stepped into overdrive doing what it does best in the face of disgrace – passing the buck. The Board got busy shrugging off blame with excuses lame, the bureaucracy looked busy scouting for scapegoat to name, and the "neta-cracy" shifted the buck Left Right Centre, doing much the same.
The cacophony over the CBSE leak also saw many a Dada of Debate disposed to decibel-ism go squeak squeak. As hashtags -- #NoRetestDemand, #CBSESham et al – came riding the gabs of Pashas of Primetime Rajdeep Sardesai, Arnab & Co, it wasn't discernible what drowned more in the debate din – the present blame speak or students' future bleak.
In this diatribe it was difficult to describe, the system is grooming which of this selfhelp book-styled tribe – "Exam Warriors" or "Exam Worriers". A classic case of education evolving into edutainment, courtesy Team CBSE 'Delhi Scare-Devils'.
Of Shashism meets Buddhism
When the King of Good Times breaks Twitter, can the King of Good Rhymes be far behind? Parliamentarian Shashi Tharoor broke Twitter not because of a Pinky but a Jayanti. Tharoor got trolled Left Right Centre for tweeting a picture of Lord Buddha instead of Lord Mahavira on Mahavir Jayanti.
That sent many a troll on a roll to spew vitriol — "When you get confused between Royal Challenge VS Royal Stag" –— as trolls turned tutors to the Stephanian fabled for schooling Tweeple in semantic correctness.
This sure calls for a new Shashism: "A farrago of bit Buddhism and just Jainism, suffused with serendipitous sentiments of spiritualism, can be coterminous and converge to translate into multiculturalism driven by Shashism …" A classic case of Twitter-tainment thanks to one-man team 'Kochi Tutors Kerala'.
chetnabanerjee@gmail.com
Close