Officer, kin in trouble for renting out home to murder suspects
Updated on Mar 25, 2017 06:07 PM IST
Special investigating team (SIT) probing the high profile murder of Dhanbad ex-deputy mayor Neeraj Singh on Friday picked up a retired government officer's family for renting out their house to four men, who disappeared soon after the incident that claimed four lives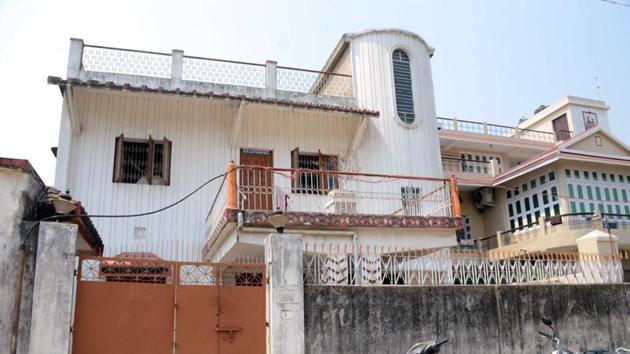 Jharkhand police' special investigating team (SIT) probing the high profile murder of Dhanbad ex-deputy mayor Neeraj Singh on Friday picked up a retired government officer's family for renting out their house to four men, who disappeared soon after the incident that claimed four lives.
Police suspect the four men, whose whereabouts and antecedents ae not clear yet, could be the possible killers. According to eye witnesses four men on two motorcycles had carried out the crime on Tuesday. Police have also arrested two suspects, Avinash Kumar and Shashi Paswan from Jharia, following intelligence inputs.
One Aditya Raj, who worked as private security guard of the slain ex-deputy mayor was also being grilled.
"We are extracting details from the Roy family of Kusum Vihar on the four men who had recently shifted to their house on rent and have gone missing after the murders," Nirsa police inspector Parmeshwar Prasad, who is also the investigating office of the case, said.
He said expert artists have been summoned from Ranchi to prepare sketches on the appearance of the four assailants.
Earlier in the day, on Dhanbad senior superintendent of police (SSP) MR Chothe's directive, police picked up Roy, his wife, two daughters and their maid.
Interestingly, RA Roy, former deputy director of Central Institute of Mining and Fuel Research ( CIMFR) -Digwadih campus, had personally approached the police with a petition, informing them about the sudden disappearance of his tenants.
A police team went to his home, broke open the locked doors where the four men stayed and seized some belongings.
During interrogation, Roy said he had rented his house to one Munna, resident of Samastipur in Bihar on the recommendation of one of his acquaintances from his native village.
"Few days back, I saw three other men joining Munna in the house. They claimed to be residents of Gaya and Chapra districts of Bihar. All were in their early thirties and well built. They claimed that they were executives of a private company operating in Dhanbad and Bokaro," Roy told police.
The investigating team also visited different shops having CCTV cameras for video footages in Saraidhela area where the shootout occurred. However, they could not get any substantial clue from them.
Meanwhile, opposition Congress has stepped up its demand for CBI probe in the case. "Only a CBI probe will unravel the murder mystery and bring the actual culprits to book," said state Congress secretary, Aditya Vikram Jaiswal, suspecting that innocents might become a scapegoat.
Neeraj Singh's uncle and ex-minister, Bachcha Singh held a press conference this afternoon where he charged the ruling BJP government of protecting its legislator Sanjeev Singh, who is the prime accused in the case. He demanded the legislator's immediate arrest.
Personalise your news feed. Follow trending topics