With spurt in violent crimes, Ranchi residents live in fear
June has been especially bloody with 28 murders being reported in the district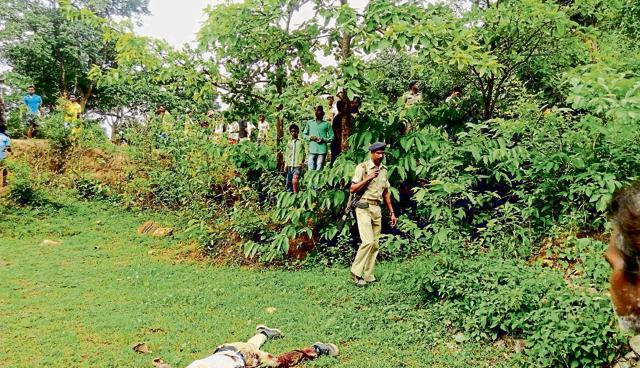 Updated on Jun 30, 2016 03:25 PM IST
A spurt in violent crimes in Ranchi has residents on edge — 21 people have been killed in the past week in crimes ranging from Maoist attack and mob violence to personal enmity and robbery.
June has been especially bloody with 28 murders being reported in the district, a significant jump from the average of around 15 murders per month.
"Law and order and protection of lives of citizens is the first priority of the state. At present people fear going out to do their jobs. Insecurity would also affect investment and inflow of capable people into the state," Pradeep Jain, director of Federation of Jharkhand Chambers of Commerce and Industries, said.
On June 27, the People Liberation Front of India (PLFI), a Maoist group, killed six gang members in the Hudingdah forest on the Ranchi-Khunti border under Tupudana police station area. Six PLFI members were booked in the case in addition to around 10 unidentified people.
That same day, Namkum police found the bodies of three people with injuries to the face and head in Kankra forest under Huwanghatu panchayat.
In another incident, criminals forced truck drivers and a helper to drink poison and made away with wheat worth around Rs 3.5 lakh under Namkum police station area on June 28. One of the drivers died.
Just a few days earlier, a 65-year-old woman was branded a witch and beaten to death in Itahi village. A dozen people were booked in the case but no arrests have been made so far.
Two minors — Narayan Naik, 12, and Pradeep Baori, 15 — were lynched by a mob for allegedly harassing a girl in Pokta village on June 22. In a similar incident, two brothers — Amit Lohra and Kisun Lohra — were beaten to death in Jhirki village under Lapung police station area.
"Senior officers are regularly monitoring the cases. A meeting was held on Tuesday to make a strategy to control crime, including murder. The responsibility of checking crime is being fixed on beat officers and the police," said Ranchi police spokesperson and Sadar deputy superintendent of police Vikas Chandra Srivastava.
A series of violent crimes too rocked Ranchi city and surrounding areas on June 21, as an angry mob burned down dozens of houses after a land broker was murdered in Pipracahuda village.
A number of shootings were reported in the city this month. An old couple — Hari Sahu, 65, and Parvati Devi, 60, — was shot dead, while two others were gunned down near Dhamdhamia Chowk in Khalari police station area.
Both shootings are under investigation, and Ranchi police refused to divulge details of their findings so far. After a meeting of special branch officers and the criminal investigation department, police have been directed to remain on duty round-the-clock and to make the best use of available resources to solve the cases.
Inspector general (operation) and Jharkhand police spokesperson MS Bhatia said villagers were frequently taking the law in their hands in rural areas, particularly in the tribal belts. Police are conducting an awareness drive during their operations to check the rise of violent crimes, he added.
Close Story