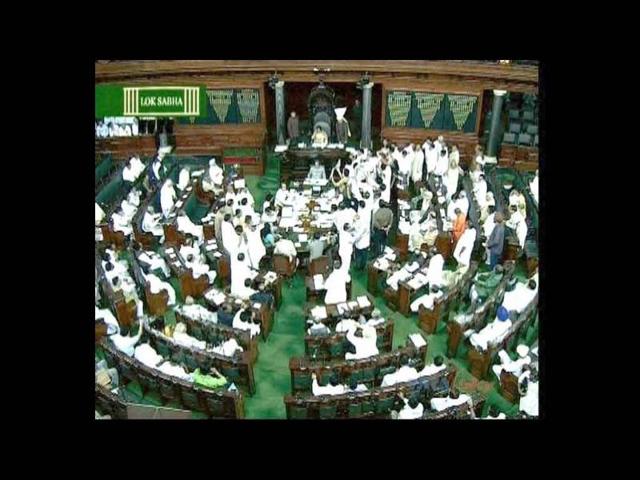 Women may call the shots in three Lok Sabha seats
Women voters may call the shots in three parliamentary seats - Rajmahal, Jamshedpur and Singhbhum - this Lok Sabha polls
UPDATED ON MAR 09, 2014 05:23 PM IST
Women voters may call the shots in three parliamentary seats - Rajmahal, Jamshedpur and Singhbhum - this Lok Sabha polls. Not only are women voters nearly equal in numbers to male voters here, in many assembly constituencies, female voters supersede male counterparts in the electoral roll.
Rajmahal's Littipara assembly constituency has enrolled altogether 93, 459 female electors against the 92,173 male voters for the general elections.
Similarly, Singhbhum's Majhgaon assembly constituency has registered 87,143 women electors against 84,865 male voters.
Potka assembly segment of Jamshedpur parliamentary constituency is also witnessing more women voters (131,363) than the men voters (131,246).
Potka legislator Menka Sardar said, "Here women are more active than men in terms of participating in the electoral process. The number of young female voters has increased several times in the area this time," adding that women here also actively participate in polling.
Littipara legislator Simon Marandi said, "Women are a lot more aware these days. Having a voters' card has also become important for all. Therefore, women are actively enrolling themselves in the electoral roll."

Female voters are also not far behind from their male counterparts in the three parliamentary constituencies as a whole. Out of total 11.33 lakh voters in Singhbhum, 5.59 lakh voters are female.
Similarly, Jamshedpur has 7.54 lakh female voters out of 15.50 lakh voters, while out of 13.30 lakh voters in Rajmahal constituency, 6.50 lakh voters are female.
The number of total voters from 81 assembly constituencies, who would caste their franchises for 14 parliamentary seats this general elections from Jharkhand, is 1.99 crore.
Out of the total voters, 94.4 lakh electors are women.
Meanwhile, a special camp will be held at each polling booth of the state on Sunday to include missing elector names in the voters' list.
The electors can check their name in the voter's list.
If they find their names missing, they can fill form-VI for inclusion their names.
Close