New markets: Investors, developers shift focus to satellite towns
Mar 07, 2018 10:04 AM IST
Backed by better planning, lower prices and growing connectivity, both commercial and residential real-estate, in areas such as Sonipat, Pendurthi, Hinjewadi, is gaining popularity.
As the market evolves post-GST, with a new degree of transparency brought in by RERA, and an added boost from the prime minister's Housing for All scheme, satellite towns are emerging as a prime investment option for buyers still on the fence.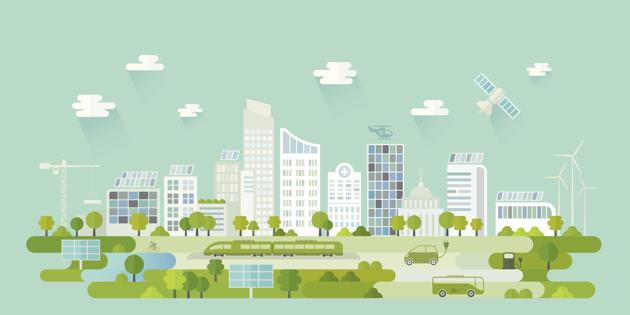 Satellite towns are smaller metropolitan zones situated close to but mainly independent of the larger metropolitan areas nearby. "The central government's Housing for All mission is helping the cities expand closer to the satellite towns, prompting more development and planned construction," says Parth Mehta, managing director of Paradigm Realty. "Sonipat near Delhi is a good example. It has grown to become among the best investment hubs in Delhi-NCR over the past couple of years. It offers all kinds of properties — residential, retail and commercial — at rates that are lower but growing faster than those in Delhi."
Similarly, in Pendurthi near Visakhapatnam, rates have gone from ₹1,900 per sq ft in 2013 to ₹2,900 today, says Ankur Dhawan, chief investment officer at real-estate advisory PropTiger. "Hinjewadi, the satellite of Pune, saw 50% growth in prices between 2012 and 2015, Hebbal near Bengaluru saw 67% rise in prices in the same period," says realty consultancy Knight Frank's Residential Advisory Report 2016.
Among the new buyers attracted by these factors is Nikunj Joshi, 32, a banker from Pune. "Buying a home in Mumbai was always on my wishlist," he says. "I did not want to invest all my savings in just one property and also wanted proximity to the city's social and civic infrastructure, so I have picked Ulwe. It meets all my needs, and given the rate at which construction is underway there, I expected it to become a developed neighbourhood soon."
Joshi bought a 2BHK house in Ulwe in 2016, just after the upward trajectory began here.
Saturation and sky-high prices in major cities are helping drive the growth of satellite towns — as is the growing infrastructure, particularly in the form of high-speed mass-transit options such as the extension of Metro networks and the construction of freeways.
"Take Gurgaon," says Abhinav Joshi, head of research at realty consultancy CBRE India. "This market has attracted significant investment in the past 10 to 15 years, both from India and overseas. Owing to proposed infrastructure development here, the outskirts of Gurgaon, especially the Golf Course Extension Road, southern and northern peripheral roads and plots along National Highway 8 have seen a lot of investment, both in commercial as well as the residential space. In Pune, the same thing has happened with Hinjewadi and Kharadi. Even with Pimpri-Chinchwad, New Town in Kolkata, Yelahanka near Bengaluru. Many foreign players — both developers and investors — are picking up stakes in greenfield investments as well as built-up properties in these locations."
"These areas now boast of technology hubs, cultural centres, state-of-the-art amenities and business parks," says Dhawan of PropTiger. "They also offer a better lifestyle—more greenery and open spaces, wider roads, better-planned development. And connectivity is set to get better even as property prices rise."