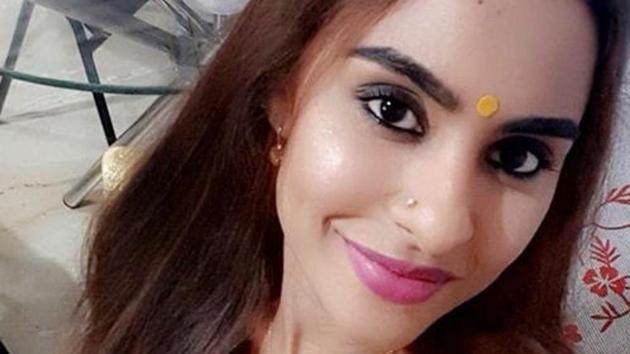 Action will be taken against those who work with Sri Reddy, says MAA president
As Telugu actor Sri Reddy continues her fight against cashing couch in the Telugu film industry and sexual harassment in films, a film body called Movie Artistes' Association has said it would take action against any artiste who decides to work with her.
UPDATED ON APR 10, 2018 07:21 PM IST
Telugu actor Sri Reddy's nude protest against sexual harassment and casting couch in Telugu film industry has stirred a hornet's nest, it seems. After her protest in front of the Telugu Film Chamber of Commerce in the plush locality of Film Nagar, Hyderabad, grabbed national headlines, a film body, Movie Artistes' Association (MAA), has threatened that she would not be given its membership under any circumstance, reports Times of India. Moreover, the body also said action would be taken against any artiste who chooses to work with her.
"Not only this, action will be taken against any artiste who decides to share screen space with her," said Sivaji Raja, president of MAA. He further said that Sri Reddy's act was nothing but "cheap publicity stunt".
Clearly Sri Reddy is not one to go down with a fight. She was quoted in the same report as saying, "On what basis will they ban me? They have no right to do so. As a woman, I have the right to protest and to speak my mind. How dare they ban me and threaten other artistes?"
Read: We can suspend Sri Reddy for her cheap gimmicks, says MAA; RGV offers his take
MAA president explained that there was no question of banning her as she was not even a member of the body. "As per our by-laws, we have the right to tell our artistes not to work with Sri Reddy. We have already filed a police complaint against her and will be taking legal action." He added she was denied membership as she has shown utter disregard for the organisation's rules.
Sri Reddy, meanwhile, asserted that the organization is sending out a message to all women that this is what will happen to them if they speak up about the harassment. "Let them bring their lawyers, I will bring mine."
Caught on the wrong foot, MAA explained that they were open to "listen to women and their grievances" and had indeed solved many issues in the past. Sri Reddy, however, upped the ante by asking why was there no provision for Committee against Sexual Harassment (CASH) within the organisation.
Read: Rakul Preet, who drew flak for saying that 'she feels safe' in Telugu cinema, clears her stance
Cornered, MAA president confirmed that the body was thinking on the lines of setting up CASH. "We are in talks with our lawyers regarding the legal procedure and the committee will be set up. Until then, we are always here for women and they can feel free to approach us with any concerns they may have," Sivaji was quoted as saying.
Meanwhile, in an interview to India Today, Sri Reddy revealed how a powerful Telugu producer's son forced her to have sex with him in a studio. "I am a victim. One of the producers' sons used me in the studio. Studio belongs to the government; they have assigned the property to the guy. Why is the government giving studios?" Sri Reddy asked.
She threatened to reveal the name but only when the time was right. "I will provide photos also. That is my Brahmastra," she was quoted as saying.
"Studios are the safest place to use for sex. Big directors, producers and heroes use studios as brothels. It's like a red-light area. And it is the safest place because no one will come inside; police also will not check, and the government is not taking this as a big issue," she further said.
In the same interview, she then aimed at female actors from North India, who have been ruling the roost in Telugu film industry for more than a decade now.
"For the last 10-15 years, we are only watching North Indian girls as the heroine. Why not Telugu girls? A lot of people are saying that these North Indian girls who are coming from the other states, they will give them sexual favours and all. That's the reason people are showing interest towards these North or other state women. That is the only reason they are getting roles; because they are flexible to everything, and Telugu women are not."
Follow @htshowbiz for more
ott:10:ht-entertainment_listing-desktop

Close