Books for a Woman's soul
Updated on Mar 05, 2009 08:12 PM IST
Whether they admit this or not: Women seek solace in self-help books at all points in their life. Priya Rajendran finds out.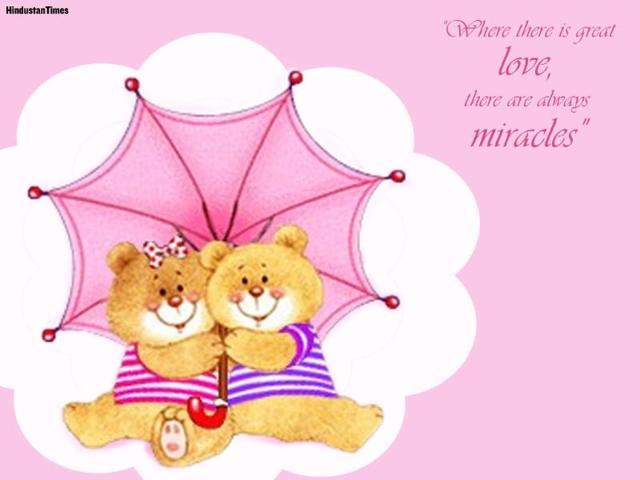 Hindustan Times |
Priya Rajendran
Have you ever wondered what is it with women and that self-help' book section in the bookstore? Men are from Mars, Women are from Venus, Who Moved your Cheese?, A Fish Tale. These names may sound familiar to you. In case you haven't you can go to any bookstore's 'Self-help' or 'Non-fiction' segment and check them out.
Wait, in case you are still wondering what I am talking about, then let me tell you that I am actually talking about the Chicken Soup series and the How-to-win-back-your-husband/girlfriend/boyfriend type of books - those which you might scoff at and end up believing, sometimes even following the tips given in these books to solve your life's crises - very religiously!
In fact, having read a few such books, I remained curious behind the psyche of picking these books from the bookshelf to simply even flip through! The titles too attract your attention. Some even have an attractive coffee table book jacket with some good eye-catching graphics.
I spoke to most of my friends and a few colleagues - some of whom agreed, while others disagreed with my theory that self-help books become a part-and-parcel of a woman's existence, helping her through the most difficult times.
Sumegha, a student of Delhi college of Arts and Commerce, says that she read some of them more out of curiosity, initially. But admits the main reason one would pick up such books are when you may feel low or defeated. For instance, she read Born to win after she was rejected in LSR college, and says she got good vibes and positive thoughts after reading it.
Sometimes bitter personal experiences make one read these books too. Twenty-seven-year-old interior designer Amrita Singh, who has had several heartbreaks, has now turned to relationship books to find solace. "I have read a couple of books on relationships by Paulo Coelho, but found them very depressing. I recently read 'The Secret' by Rhonda Byrne and found the chapter on love and friendship very interesting. Another book that I have read is 'Brida' by Paulo Coelho, which is also about love and finding your soulmate," she says.
If these books are so 'preachy', then what is the reason behind such a huge readership? Well, surprisingly most women feel that they could either identify with the protagonist of the book or one of the situations mentioned in it. Media professional Nitasha Sharma says that when she began reading Sheila O Flanagan's Yours faithfully, she began to identify with the second wife of the man in the book, even thinking of what would she as the second wife do after she found out about her husband's first marriage. Such is the involvement that the author creates with the reader!
Some say these books even help them analyse their present situation/crises in their life. Media professional Kanika Mehta says she reads them to just analyse her feelings and reactions to people. "They kind of reaffirm my stand at times," she explains, saying that most people read these books to know their boyfriends or life partners better. Both guys and girls want to sort out problems between friends and more than 50 per cent are low on confidence and use these as morale boosters. How true, isnt't it?
For Srishti Jha, a student of Miranda House, these books have never ended up mapping her life. She says, "Reading books on relationships makes me to look at life in different colours and strengthens my approach towards relationships in my life. Such books really help me discovering my limits and the limits that I should pose to people in my life. I have read the God Of Small Things. But, they have never influenced me nor have they changed my way of thinking."

Agreeing with Srishti, a former staffer of Crossword, Suja Pisharody says women can read these books, but they cannot expect to live their life according to the diktats of the book. So, one must not take these books seriously - especially to improve your relationships with your family/spouse/even friends!
At the end of it all, I was even more surprised when I found out that even men read such books. DJ Madhu Prasad admits he just wanted to read these books to find out what people think when they write about these topics. "I have read Boundaries: When to Say Yes, When to Say No to Take Control of Your Life by Henry Cloud and John Townsend," he says.
Women after all have been known to be 'emotional' fools and it's an open secret that all women at some point in their life, do read these books - accept or reject it!
Personalise your news feed. Follow trending topics