Dealing with a rumour monger in life? Here's a strategy you can adopt
Updated on Apr 09, 2017 10:31 AM IST
Are you dealing with a pest like that in your life? Let's adopt a strategy. I suggest the T-ICK method — 'To choose — Ignore, Confront or Kick'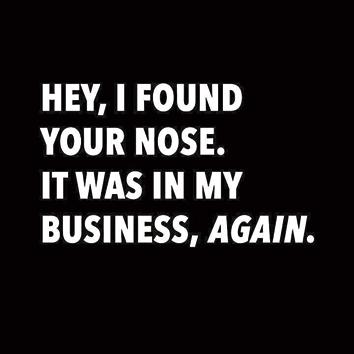 Last week, I got a rather disturbing mail from a 14-year-old who was very stressed. Since she wouldn't like me revealing her real name, let's just call her Ria. I've chosen to write an open letter to her only because her problem is one that plagues all of us at some point in our lives.Here's what she wrote. "I study in Class 10. There's this girl in my class who loathes me, without a reason. She has such hatred for me that she not only instigates others against me, but has also taken to spreading vulgar rumours about my personal life, including that of my parents. I'm very conscious of my reputation and this hurts me to no end. Those who don't know me well have started to believe all the lies she tells them. My patience is running out. I've spent half of my summer vacation crying alone in my room, and I'm even crying in front of my laptop as I write this to you. I feel helpless!!"Okay, well. Ria, wipe the tears please. Shedding them because you have a social rat in your life would be quite a wasteful exercise.I'm sad at reading your mail but my disappointment is largely on account of you having to experience this while you are so young. Because as you grow, you'll realise that it's almost impossible to not encounter such pests at some point in your life, professional or personal. Very few of us can claim that they've never encountered a rumour-monger in life and that's probably because they've been busy being one. Every now and then, a person — classmate or colleague, neighbour or relative — enters our life with a mission to turn it miserable.Their arsenal has the obvious weapons — vicious rumours, backbiting and mockery. Today, I'm trying to give you an arsenal of your own. Because, you know, it's rather silly to counter an armed adversary with just tears. Let's start with a smile, because nothing irritates your opponent like seeing you happy. And, then let's adopt a strategy, which I call 'T-ICK', maybe because of the social rat analogy. T-ICK stands for 'To choose — Ignore, Confront or Kick'.
Ignore
I know you are already shaking your head at the very mention of this option. Because to most of us, the thought of ignoring an attack comes with the feeling of being weak. But, let me tell you, there are few weapons as potent as being able to ignore the one who's out to get you. The trick is to dissociate ignoring a scumbag from the thought of being a coward. And to remember, that you are 'choosing' to ignore someone's viciousness only for your peace of mind, and not because you can't do anything about it. Years ago, a colleague who I had gotten into a professional spat with, went on a spree of passing bitter feedback and remarks on anything I did at work. My initial response was to counter all that he said by aggressively defending myself in an email exchange. Soon, I realised that not only was this endless ping-pong of accusations feeding his negativity but also zapping me of my happiness. That moment, I could choose between reacting at every provocation and getting a faux sense of courage or ignoring it and gaining precious peace of mind. I chose the latter and haven't regretted it. Remember, a vicious person feeds on the victim's response. Don't give any, and you'll starve him.
Confront
This may seem like a contradiction to the above advice but it isn't. Because rather than confronting the rumour-monger, I'm asking you to confront the rumour instead. Don't shy away from what's being said about you, address it directly, especially when it's untrue. When you acknowledge a rumour, you take the momentum out of it. A friend of mine who was sick of a classmate, Naman, spreading false rumours about him being homosexual, once turned up for class wearing a self-painted T-shirt that said, "No, I'm not gay. But even if I was, it wouldn't be your business."Without uttering a word, he ended up embarrassing the perpetrator and zapped the fun out of the rumour. It's another thing that I had suggested him to wear one that said, "Sorry, Naman, I'm not gay. Now you'll have to hit on someone else." I'm sometimes glad that not everyone takes my advice.
Kick
Oh, this one's my favourite, for obvious reasons. But just so I don't get hate mail from your mom, let me clarify that this option should be turned to, only as the last resort. And that this does NOT mean you literally kick someone. Sadly. Anyhow, this implies getting even, but without stooping down to below-the-belt tactics. Take them head on and broadcast the rumour yourself, giving them credit for it, in public.You could also consider lodging a formal complaint with someone in authority or even reaching out to their friends or family and explaining what they are doing. But the best is to irritate the life out of them. Laugh whenever you see them. Uncontrollably. Loudly. Don't give a reason, if they ask what's funny. If they come down to hurling insults, utter this one magic sentence — "Why, no. Are/have/do you?'.Apply this in any situation and it'll work. Sample this: "You crazy loser. Have you lost it?' Why, no. Have you? 'You sleep with every boyfriend on the first date.' Why, no. Do you? Remember, continue to laugh, and look them in the eye when you say it. It works, try it. And hey, no crying again, okay?
Sonal Kalra once tried spreading a rumour about herself. She was told later that it has another name — showing off. Mail your thoughts at sonal.kalra@hindustantimes.com, facebook.com/sonalkalraofficial. Follow on Twitter @sonalkalra.
Personalise your news feed. Follow trending topics