Is he, is he not? 8 signs your man is cheating on you
Updated on Jun 25, 2014 07:09 PM IST
Before you raise any red flag and hurt your relationship, try to get the facts right. Confront your man only if you are sure that you are being taken for a ride.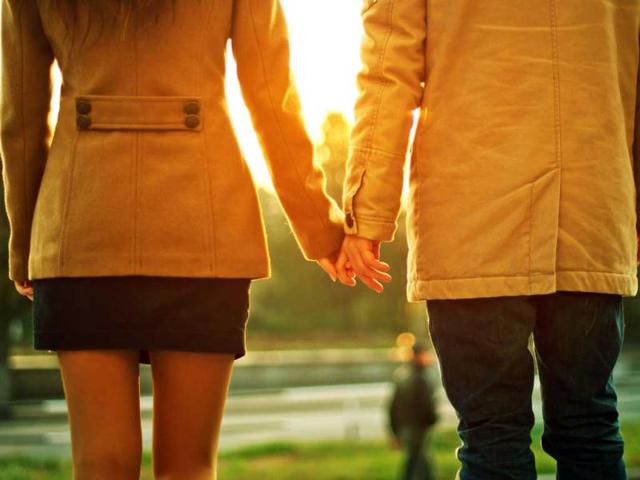 Hindustan Times |
Divya Makhija
You are not sure of it, but have an uneasy feeling that something is amiss between you and the man in your life. You think he has changed? Perhaps, you are being possessive and want that attention from him. May be, his new boss is a pain, and he doesn't want to burden you with the tension. But does that explain him being moody, snappy and always on the edge whenever two of you are together? Think about it: he could be cheating on you! We tell you 8 ways you can confirm you suspicions.
1He protects everything on his phone with a password: It's normal to password-protect your phone. Most guys use their smartphones as the one device that 'protects' all their passwords: from their debit card pin numbers to mail passwords. Nothing wrong with that. But do you get the feeling that he is deliberately hiding the phone from you while he keys in the phone password? Ask him to share the phone password with you, and if he brushes it aside, it's time for you to raise a red flag.
2He avoids spending time with you: Not spending much time with each other is normal if you're in a relationship for a long time. But if you feel he is not making an effort to spend time with you, watch out. He could be spending whatever extra time he gets with someone else. No, don't declare him a cheater yet. Wait and watch the warning signs. Get your facts right before confronting him. It could be a red herring and you certainly don't want to look silly.
3You see a few cryptically-saved numbers on his phone: Or, you see repeated calls from one number, over a period of time, but it is not saved in his contact list. Those numbers could be of girls he's been conversing or may be flirting with. Be discreet and casual whenever you ask him about these numbers.
4He freaks out when you touch his phone: Does he look visibly edgy even when you pick up his phone for something as simple as checking the time or the calendar? If you can make out his discomfort by the look on his face, and says something as silly as "phones are really personal", he is obviously hiding a lot from you.
5Been behaving strangely: Now, there could be many reasons why you think he's been behaving thus of late. You can't really ask him to tell you always the people he is talking to. But if he is getting calls in the middle of the night, or constantly texting someone even when you're around, it's time you had a talk with him.
6Defends his friends who cheat: If your man protects his friends who cheat by lying for them and helping them, it's highly likely that they're doing the same for him too.
7He has become extra conscious about his looks of late: It's no big deal if one changes his looks, but if your man has suddenly become more conscious of his looks than before and if he's taking up something which he always hated, beware. It could be to impress some other woman.
8Talks a lot about other women: If he's all of a sudden started talking about a new female friend he's recently met, it's quite obvious that he's attracted towards her and might be cheating on you. If he insists that she's just a friend, question why he can't stop talking about her.
Personalise your news feed. Follow trending topics