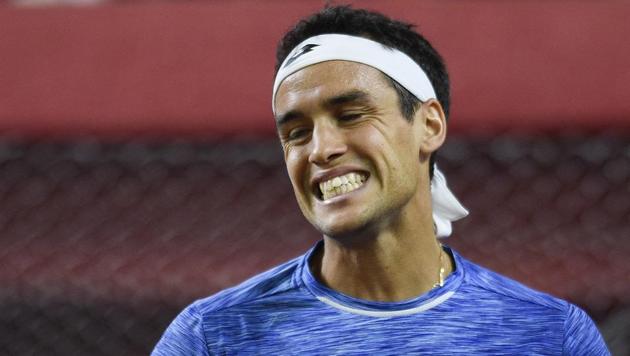 Argentinian tennis player Nicolas Kicker suspended for match-fixing
Nicolas Kicker was found guilty of "contriving the outcome" of an ATP Challenger Tour match in Padova in June 2015 and another in Barranquilla three months later, the Tennis Integrity Unit (TIU) announced Thursday
By Omnisport
PUBLISHED ON MAY 25, 2018 05:16 PM IST
World number 84 Nicolas Kicker has been suspended after being found guilty of match-fixing and other offences.
Kicker, 25, was found guilty of "contriving the outcome" of an ATP Challenger Tour match in Padova in June 2015 and another in Barranquilla three months later, the Tennis Integrity Unit (TIU) announced Thursday.
The TIU said Kicker was also found guilty of failing to report a corrupt approach and not cooperating with the investigation.
Kicker – who reached 78th in the rankings in 2017 – will be handed his punishment at a later date, but he will not be accepted into any professional tournaments in the meantime.
READ | Swedish tennis needs a star like Zlatan Ibrahimovic, says Robin Soderling
"Having been found guilty of all charges, he will be sanctioned at a future date to be determined by AHO [anti-corruption hearing officer Jane] Mulcahy. Details of the decision on sanctions will be made public when received," a TIU statement read.
"Until that time Mr Kicker will not be granted credentials to enter or compete in any professional tennis event sanctioned by the governing bodies of tennis.
"The authority to withhold credentials lies with the director of the TIU, who has the discretion to rule on matters that could affect the integrity of the sport."
Close