Latest from 100 years of DU
The bus service which ran from North Campus was halted in March 2020 during the first lockdown. Once a mainstay for students, the U-Special has over the years lost ground to the Delhi Metro

Updated on May 12, 2022 01:55 AM IST
In the letter to St Stephen's principal John Varghese on Monday, DU registrar Vikas Gupta wrote that the admission policy of the varsity, which mandated that admissions for the 2022-23 session shall be on the basis of CUET-2022 scores, applied to all its colleges.

Published on May 10, 2022 02:25 AM IST
By
Sadia Akhtar
, New Delhi
The Delhi University Students' Union has been inextricably linked with national politics, with student leaders from various ideologies fighting for the seats on its prestigious panel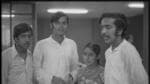 Updated on May 05, 2022 01:00 AM IST
By
Fareeha Iftikhar and Risha Chitlangia
In early 1946, Dr BN Ganguly, who taught economics at Hindu College, invited his student PN Dhar and former colleague Prof VKRV Rao for dinner. It was a conversation that eventually led to the birth of the Delhi School of Economics (DSE).

Updated on May 03, 2022 12:15 PM IST
On April 8, 1929, Bhagat Singh and BK Dutt threw a bomb into Central Legislative Assembly in Delhi 'to make the deaf hear'

Updated on May 02, 2022 06:22 PM IST