Latest from climate crisis
Not many pilots climbing steadily up the ranks retire their wings in the name of environmental activism. But Todd Smith did just that at great expense. He spoke with DW about this life transition.

Published on Aug 09, 2022 02:28 PM IST
Researchers looked through the medical literature of established cases of illnesses and found that 218 out of the known 375 human infectious diseases, or 58%, seemed to be made worse by one of 10 types of extreme weather connected to climate change.
Published on Aug 09, 2022 05:10 AM IST
Climate change is melting Himalayan glaciers on which hundreds of million people rely, flooding villages and leaving residents without drinking water.

Updated on Jul 19, 2022 02:21 PM IST
The global food system allows us to buy almost any product we want, whenever we want - often at the cost of the environment. But are we even capable of changing our eating habits?

Published on Jul 01, 2022 05:10 PM IST
The proposed conglomerate would involve experts who can contribute to "policymaking that can both usher in a green transition and enable people in developing economies to aspire to higher living standards," an Adani spokesperson said.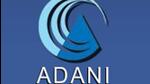 Updated on Jun 09, 2022 12:02 PM IST
By
Jayashree Nandi
, New Delhi