L-G VK Saxena recommended a CBI investigation into Arvind Kejriwal government's Excise Policy, 2021-22, over alleged violations of rules and procedural lapses.


Updated on Jul 22, 2022 12:44 PM IST
Under the new excise policy, 849 premium liquor vends are being opened across the city. The policy was implemented in the city from November 17, 2021.


Published on Jan 03, 2022 01:36 PM IST
Written by Shubhangi Gupta | Edited by Amit Chaturvedi
, New Delhi
In November, the Maharashtra government had announced to reduce the excise duty on imported liquors by half, which is from 300 per cent to 150 per cent on imported liquor.


Updated on Dec 12, 2021 11:30 AM IST
The total of taxes on diesel add up to about 46% at Rs 28.06 per litre, and the total of other cost components is Rs 34.52 a litre, showed the data on fuel price components released after the Centre raised excise duties on the two fuels by Rs 3 on Saturday.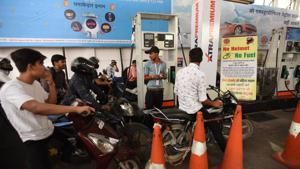 Updated on Mar 16, 2020 06:31 AM IST
Hindustan Times, New Delhi |
Rajeev Jayaswal
The main opposition party, the Congress, predictably criticized the move, which is expected to result in additional revenue of more than ~40,000 crore to the government, as "anti-people" on the assumption that it would lead to an increase in prices at the pump.

Updated on Mar 15, 2020 02:08 AM IST
Hindustan Times, New Delhi |
Rajeev Jayaswal
Petrol and diesel will be five rupees cheaper per litre in various BJP-ruled states as they cut an additional ₹2.5 on the fuels.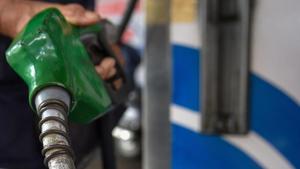 Updated on Oct 05, 2018 09:58 AM IST