A café culture is brewing in Najafgarh, with several trendy cafes and restaurants coming up in the past two years of the pandemic.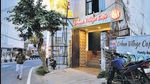 Shankar Choudhary, deputy commissioner of police (Dwarka), identified the couple as Daulat Ram and his wife. The police withheld the woman's name. He said they murdered Sonu Kumar because he allegedly forced Ram's wife to elope with him after holding their son at gunpoint.

The bench of the Delhi high court granted time to the Delhi government and asked them to point out the "least possible time" within which the permission/sanction can be granted.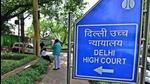 Deputy conservator of forests (north division) Navneet Srivastava said that after first being spotted on January 27, the leopard was again seen on January 28 and January 29 near the Najafgarh drain.