Latest from Our Aravallis
One, the range adjoins Delhi and the National Capital Region and acts as a natural barrier between it and the Thar to the West, preventing the relentless march of the desert, a process termed desertification.


Updated on Jan 06, 2023 08:10 PM IST
Over the years, in Faridabad and Gurugram, a large number of farmhouses, colonies, buildings, wedding halls, schools, even engineering colleges have come up on forest or commons land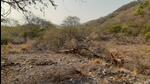 Updated on Jan 06, 2023 08:10 PM IST
The Aravallis serve as a natural boundary to the Thar, are a natural water recharge facility and provide green cover in an otherwise arid region. Yet, states have only worked towards cutting existing safeguards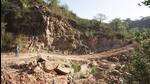 Updated on Jan 06, 2023 08:10 PM IST
By
Hitender Rao and Jayashree Nandi
, Chandigarh/new Delhi
The categorisation of land under the former facilitated its illegal exploitation; and the categorisation under the latter was supposed to prevent illegalities, but with local governments turning a blind eye, this did not happen.


Updated on Jan 06, 2023 08:09 PM IST
By
Jayashree Nandi and Hitender Rao
, New Delhi/chandigarh