Latest from president trump
Before the Capitol riot, it looked like Trump would remain the Republican Party standard-bearer, either running for president himself again in 2024 or acting as kingmaker in the GOP field. But some believe January 6 changed all that.

Published on Jan 19, 2021 08:01 PM IST
Republicans in Congress, pointing to a report by Bloomberg citing US intelligence, expressed outrage that Beijing apparently misled the international community on China's infections and deaths that began in late 2019 in the city of Wuhan.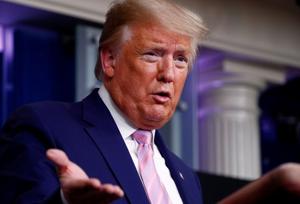 Updated on Apr 02, 2020 06:44 AM IST
Washington |
By
Agence France-Presse