Best destinations in India and around the world you can visit in November
Hindustan Times |
HT Correspondent
Nov 06, 2018 05:16 PM IST
Wondering where to go on holiday in November? Check out five destinations around the world, and in India, you could vacation in: From Australia's Great Barrier Reef to Lucknow.
Who's up for a vacation? Why wait till the year-end to plan a holiday? November can be a glorious month to travel: many destinations offer tempting discounts and the weather is good. We give you a list of places to visit now, before the New Years and Christmas rush. These places around the world, and in India, are worth your time and money and a must-visit for numerous reasons: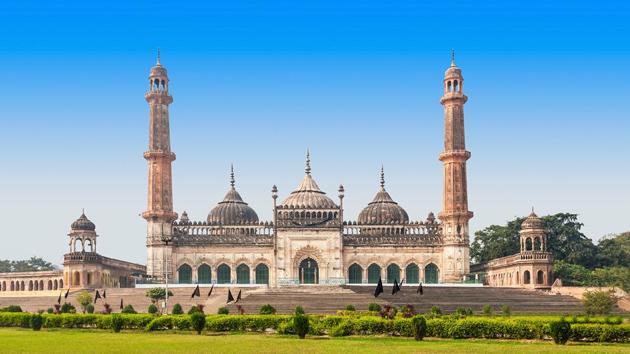 1. London, United Kingdom
The popularity of London among Indians could be credited to Bollywood. The Indian film industry has made us fall in love with the historic English city, seen in hit films, such as Dilwale Dulhania Le Jayenge and Namastey London. November is the perfect time to visit London for it will be bursting with pre-Christmas excitement.
2. Lucknow, India
Famous of its nawabs, Lucknow has always been popular among Indians for its food and culture. However, through the years it has transformed itself into a modern city, boasting reputable educational institutions, such as, Indian Institute of Management Lucknow.
3. Goa, India
The state is a hit with every kind of traveller, from honeymooners and families to party-goers. While northern Goa's beaches are known for the parties, avant-garde restaurants and heritage hotels, the capital of Panaji — located on the banks of the Mandovi river — has plenty of history, heritage, art and music to keep you occupied for days.
4. Orlando, United States
Thinking about alternative places to visit in the United States, other than New York or Los Angeles? How about Orlando in Florida, also called Beautiful City? From natural beauty, such as, Lake Eola to man-made wonders, such as, Walt Disney Resort, there are many things to do and see here.
5. Great Barrier Reef, Australia
You do not need a reason or a time to visit one of the most beautiful natural sites in the world, also a UNESCO World heritage site. Perhaps the only place in the world that blossoms with so many living creatures and such diversity, the Great Barrier Reef is under threat because of the changing world climate. If you have not seen this incredible place, then why delay?
6. Bangalore, India
Often called the Silicon Valley of India, Bangalore is the hub of IT companies in the country. The city situated in the southern part of India has always been on the radar for people looking for a good time, especially for its happening night life.