It's time you started planning your vacations according to your hobbies
Vacations can also be spent at ayurveda retreats for rejuvenation or just cooking and spending time with family and friends.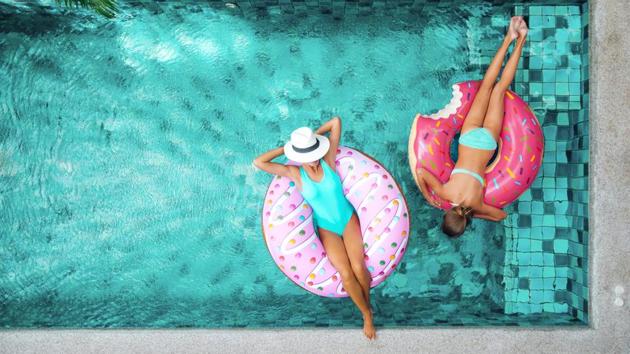 Updated on Jun 12, 2018 10:17 AM IST
Indo Asian News Service |
, New Delhi
Indo Asian News Service
Confused where to travel for vacations? Follow your passion towards art or love for adventure while picking the location, say experts.
Here are some types of vacations that you can choose from:
Vacation to relax and rejuvenate: Vacations need not be only about exploring new places. It can also be about relaxing and rejuvenating. You can pick locations which have a number of retreat centres to choose from.
"Ayurveda is a life science that has gained considerable momentum over the last decade. We foresee a strong growth in this sector for the coming years owing to a clear reliance on alternative therapies for common ailments," said Joseph Kodath, Director of Nattika Beach Ayurveda Resort.
Culinary trip: If you love cooking, take a break from the kitchen at home and explore your love for cooking with your family and friends by going to places with various culinary delights. Chef Anjali Pathak, Flavor Diaries, says cooking with family builds unbreakable bonds.
Artsy vacation: Some of the major cities like New York, London, Sydney and Cape Town are always brimming with evolving art, avant garde ideas and good music thanks to their nature of being such a melting pot of cultures. Some cities in particular take their art and culture very seriously and Sydney is definitely one of them. You can plan your vacation around a festival called Vivid Sydney, which is held annually for over 23 days.
"Vivid Sydney is a festival of light, music and ideas. Each year, Vivid Sydney delights and entertains visitors from all over the globe," said Sandra Chipchase, Destination NSW Chief Executive and Executive Producer of Vivid Sydney.
Head to the music lover's paradise: If you love music and are always looking for new interesting music, plan a vacation around music festivals.
Adventure travel: If you love to get your adrenaline pumping and crave for adventures, go on a beautiful trek this year.
Nishant Sinha, co-founder of a northeast-based tour company Chalohoppo, which organises authentic rural experiences, said, "The number of tourists in the northeast over the past two years have risen by almost 71%. Food, culture and people, everything is something which they have never really experienced in any form, and hence more and more travellers are looking this side."
Parin Mehta, Director - APAC, Airbnb Experiences, said, "Vacations should be a way for travellers to experience an otherwise unknown side of the city, immersing themselves in communities through the eyes of locals."
Follow @htlifeandstyle for more
Close Story