Shashi Tharoor's witty post on crash of thesaurus copies amuses netizens
Published on Nov 23, 2022 02:55 PM IST
Shashi Tharoor recently shared a funny tweet on the crash of thesaurus copies.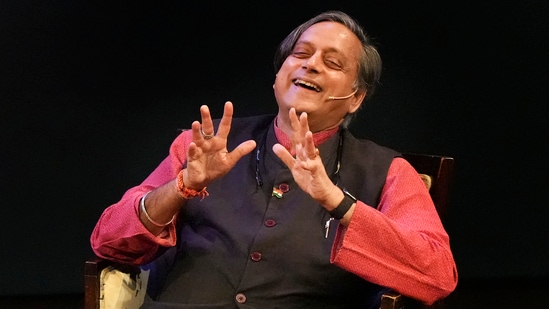 Congress MP Shashi Tharoor is known for his vast vocabulary and usage of words that one may not have even heard of. These witty tweets by Tharoor engage many people and amuse them. And his recent tweet also shows something similar. Interestingly, the post describes the collision of the truck carrying thousands of volumes of Roget's Thesaurus, and then, with a thesaurus twist, it goes on to describe the condition of the witnesses while using a variety of synonyms.
In the tweet, you can see the image of the collision. On top of the image, it described the incident and wrote that witnesses were stunned, startled, aghast, taken aback, stupefied and more. The post's caption read, "A smile to brighten the morning!"
Take a look at the tweet made by Shashi Tharoor here:
This tweet was made just a few hours back. Since being shared, it has been liked 1200 times and has several comments as well.
One person in the Twitter comments wrote, "Well, that's just my vocabulary on the road." A second person added, "This tweet is supercalifragilisticexpialidociously given to sesquipedalianism" "Maybe we should add a new word to the dictionary which means and replaces all those words and just say "Witnesses were tharoored," said a third person.
Personalise your news feed. Follow trending topics