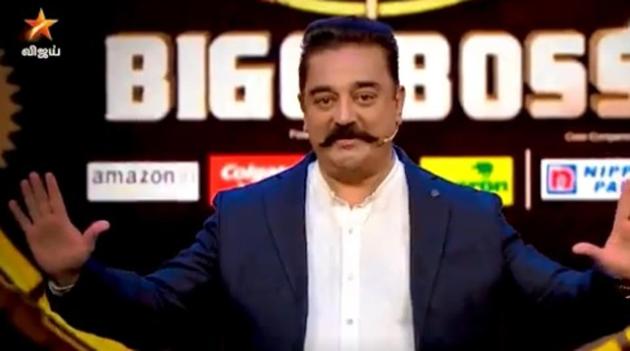 Bigg Boss Tamil 2, episode 42: Kamal Haasan's sarcasm finds favour with the audience
Bigg Boss Tamil 2, episode 42: Kamal Haasan doesn't agree with Mumtaz's excuse about the tantrums she threw in the house.
Hindustan Times | By HT Correspondent
, Chennai
UPDATED ON JUL 29, 2018 12:13 AM IST
On Saturday's episode, Kamal Haasan said he knew who was at fault in the Bigg Boss house. The last week's episode saw Mumtaz's starry tantrums hit an all new level, which made housemates turning against her. Kamal initially spoke to housemates individually in the confession room and heard from everyone about the one contestant who should definitely leave the house, and the one contestant who can stay. Majority of the housemates wanted Mumtaz to leave, and the day ended up being an extended discussion about where Mumtaz went wrong.
Sharik complained that Mumtaz did not give him the respect that he deserved as a judge of the task. She raised her voice against him and was adamant that she wouldn't undergo the punishments she was given. Janani Iyer said that she didn't like her tone when she spoke to people and Ponnambalam said that he wished she would use the same tone that she did when she prayed. Everyone said that Mumtaz is egotistic, and that she cannot stand losing tasks.
Kamal Haasan spoke to Mumtaz, but everytime she denied the allegations, Kamal's responses dripped sarcasm. The audience loved every minute that Mumtaz was on the hot seat. Mahat supported Sharik, and said he found Mumtaz disrespectful to the judge.
Next, Kamal also broached the subject of Janani and Mumtaz's cold war. He asked the housemates if there was a cold war brewing in the house and everyone said yes. He asked Janani why she had differences with Mumtaz and Janani recalled when Mumtaz yelled at her. Kamal tells the housemates that he would be interested to hear more and ended the episode.
Follow @htshowbiz for more
Close