Nobel Laureate Kailash Satyarthi: The line between adoring a child and abusing a child is blurring
Updated on Jun 17, 2018 04:55 PM IST
Child rights activist Kailash Satyarthi, who won the Nobel Peace Prize in 2014, has a new book out on preventing sexual abuse. He also talks about the rights of young children participating in TV reality shows.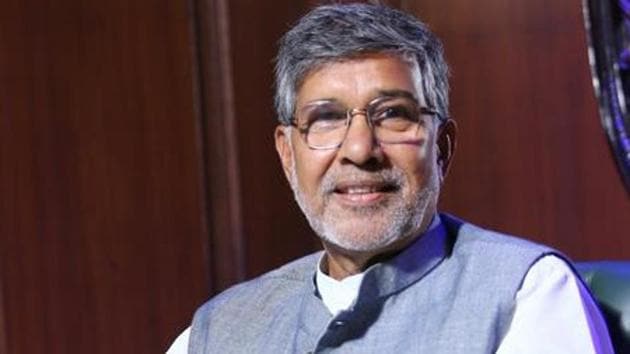 Hindustan Times |
, New Delhi
Rishabh Suri
A child rights crusader in India for almost four decades now, Kailash Satyarthi has witnessed many changes, but even as he notes some positive developments, new issues multiply. One of that is the issue of children participating in reality shows.
While the impact of being judged or being eliminated on the young participants has been debated vigorously, a recent episode showed actor Jacqueline Fernandez giving a hug to a boy on a reality show despite his evident reluctance.
In a chat with Satyarthi, the 2014 Nobel Peace Prize winner, we describe the episode — not naming Jacqueline — and ask about the importance of a child's consent. He says, "I feel children have a sixth sense, and they can easily distinguish if you touch them with bad intentions. If a child is not comfortable with your touch or hug or kiss or even talk, then you shouldn't do it. Every child has complete control over his/her body. But we shouldn't frighten our children with that. The unfortunate part is that, in our day-to-day lives, the line between adoring a child and abusing a child is blurring. It's difficult to see that difference."
Satyarthi adds, "Friends, relatives are abusers, monsters. This moral epidemic is killing our social fabric, and that's a dangerous situation." His new book, Every Child Matters, is on the menace of child sexual abuse. "This book is about the various forms of exploitation, covering child sexual abuse, the issue of missing children, the moral epidemic of child rape and all those things. It's the failure of our institutions and mechanisms that's responsible for child exploitation. The book also suggests solutions on how we can overcome these problems," he says.
Read more: A no means a no: Jacqueline Fernandez gets a lesson in consent
However, Satyarthi is happy that child rights are no longer swept under the carpet and the legal provisions are stronger. "The biggest accomplishment for me has been to bring the issue of child rights in the public domain; no one talked about it when I started 40 years ago," says the Nobel Laureate. "It's only in the past few years that we've been able to get good judgement from the judiciary."
Going back to the topic of rights of children on television reality shows, he says, "Today, it's clearly expressed in the law, through the Juvenile Justice Act, and parameters are set as to till which point the children can express, and learn art and culture. The definition of abuse is very clear now."
Interact with the author on Twitter/ @RishabhSuri02