Pehredaar Piya Ki leap: Makers auditioning actors for the role of grown-up prince
Updated on Aug 23, 2017 04:55 PM IST
Makers of Pehredaar Piya Ki are looking for an actor to portray the role of 21-year-old Prince Ratan Singh after the show takes its scheduled 12-year leap in October.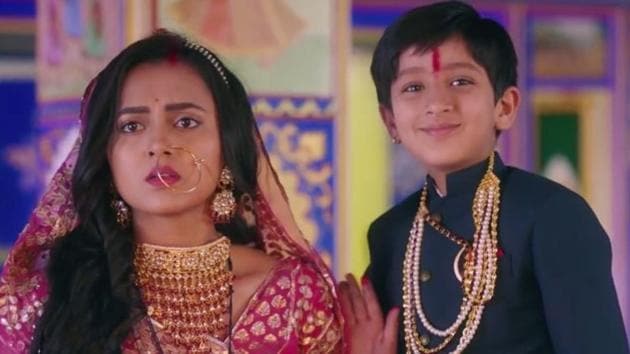 Ever since TV show Pehredaar Piya Ki went on air, it has been facing flak for being regressive. After the much publicised petition, from a viewer to the Information and Broadcasting Minister Smriti Irani, asking for a ban on the show, Broadcasting Content Complaints Council (BCCC) asked the makers to change the time slot and also run a disclaimer saying the show doesn't promote child marriage.
And now, according to our sources, makers of the show are looking for an actor to portray the role of Prince Ratan Singh after the show takes a 12-year-leap in October. He will replace Afaan Khan who presently plays the role of the nine-year-old prince. Given the popularity of the ongoing , a lot of actors have reportedly been sending in their audition tapes hoping to bag the role.
"We have been looking for actors to play the role of a 21-year-old prince. Since the time we spread the word, we have been getting a lot of applications. Interested candidates have been sending audition tapes," says the source close to the show.
Regarding the criteria makers have in mind to shortlist a candidate, the source adds that he must look younger than Tejasswi Prakash aka Diya Ratan Singh, who plays the role of Ratan's wife in the show.
"It will be great if we get a fresh face. Whoever is showing interest is being asked to perform a scene from the show," adds the source. Interestingly, the makers might also hold a mega countrywide audition for the role that will open doors for actors from various parts of India to participate.
While some reports also suggested that the "sudden" leap was a result of the petition, the source maintains that it was always supposed to happen three months after the show's airing. "Since the show went on air in July, the leap will be shown in October. So unlike what is being said, we have not planned the leap to put an end to all the criticism around the show," informs the source.
Follow @htshowbiz for more