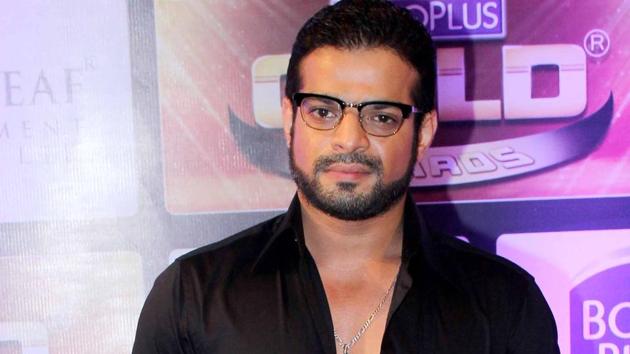 People who make you a star can forget you easily too: Karan Patel
Yeh Hai Mohabbatein Karan Patel talks about how he couldn't handle success in the beginning of his career. He adds that he feels better prepared to handle his work and success now.
UPDATED ON MAR 03, 2017 06:39 PM IST
TV actor Karan Patel started his career in 2000, but he got his big break only in 2007 with the show Kasturi. He has seen highs and lows in his career, and admits that he faltered while handling success, earlier on in his career. Currently, riding high on the success of his new show, he confesses that he is not a "very big star on television".
Your show is doing well currently. But when you came on board in 2013, did you think you would get so much success?
For me, doing the show was a way to make a comeback, and a chance to work with Ekta (Kapoor; producer). It was a way to prove myself and not make the same mistakes I made earlier in my career. I was glad for the opportunity, and I wanted to prove to the world that I had learnt from my mistakes.
+
What were those mistakes?
I was a kid when I did the hit show Kasturi in 2007. Maybe, stardom went to my head and I thought I was bigger than I actually was. I took everything for granted. Later, I realised when the show ended, that you are only as big as your work. Be it Mr Bachchan, Shah Rukh Khan or anyone else, they've achieved success and reached a certain place in life because of the work they did. We don't get offered roles because of who we are, but because of what we delivered in the past. I was better prepared to handle my work and success with my next show.
+
What is your definition of stardom?
I don't think I am a very big star on TV. My character Raman Bhalla, is a star, and I am fortunate to play this wonderful role. For me, stardom means when people know your name when you appear on screen. Also, people who make you a star can forget you easily. So with success, one should have their feet on the ground and head on their shoulders.
Recently there were reports that you weren't happy with your role. What happened?
We are working in a daily soap and the story keeps changing. It's not a bound script. At times, you might not like a particular track, but if the audience is enjoying it, then you should take it forward. They are the ones you are doing the show for, ultimately. I wasn't happy with the track and felt it could have been better. Again, the producer and the creative [team] are better judges of how the show should progress.
+
Close