Success has humbled me, not changed me: Arjun Bijlani
Naagin actor Arjun Bijlani says he always wanted to be part of a hit show, that success hasn't changed him; says he is enjoying being overworked.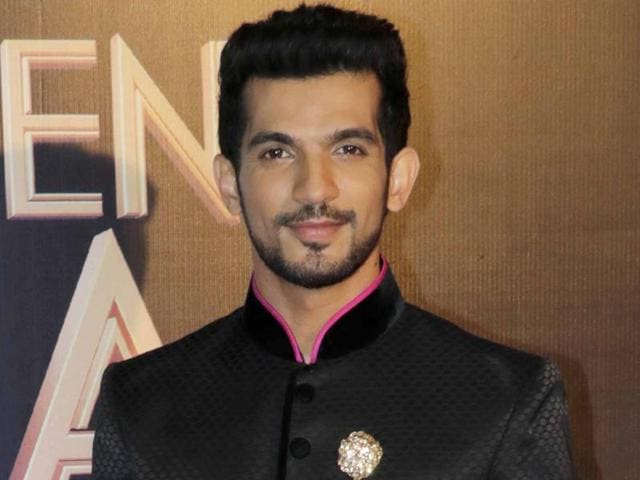 Updated on Sep 19, 2016 08:03 AM IST
Arjun Bijlani is riding high on the success of his hit show Naagin. 2016 has been a busy year for the actor, who has starred in several popular serials, including Miley Jab Hum Tum and Meri Aashiqui Tum Se Hi (MATSH), in the past.
Currently, he is part of the dance reality show Jhalak Dikhhla Jaa and the drama series Kavach. He also has an upcoming serial under his belt. Here, he talks about dealing with success and being overworked.
Has your hit show Naagin given your career a new lease of life?
Of course, it has. The success was huge, and everyone on the show benefitted from it. People loved Mouni (Roy; co-star) and my chemistry. The supernatural-fantasy genre on TV took off majorly due to its success. Naagin was a risk, as it was a fantasy-fiction show.
And yes, we took liberties, and we got a lot of flak for it too. But our goal was to entertain people. I was more than happy to be part of the show. It has given my career a huge boost, not to take away from my son's luck. I think he has really been lucky for me.
You are working on so many things. Are you feeling overworked?
I am enjoying it. When people aren't working, they pray to God for work. Now that I have good shows on my hand, I don't want to complain. It is a bit hectic, but I am being able to manage things, as two of my serials are being produced by Ekta's (Kapoor) company, so the dates get worked out.
Does the TV industry perceive you in a different light now?
My show became such a huge hit that people forgot about my past shows (laughs). I have to give credit to MATSH, which was the trigger. That's how Ekta ended up casting me. I have been around for so long, and I have always wanted to be part of a number one show.
With Ekta's show Naagin, my dream came true. My success has humbled me, but it has not changed me. People might think I have changed because now I don't have the same amount of time to give them. But that's their perception. People try to malign you, and call you arrogant, but I am not bothered about them.
You won't be seen in the sequel to your hit show. How are you feeling about that?
I am sad about that. I will miss it. But I am also part of Ekta's next show, so it is a win-win situation for everyone.
Follow @htshowbiz for more.
Close Story
Personalise your news feed. Follow trending topics