Will cherish the experience: Humsafar's Harshad Chopda on his debut film
Oct 20, 2016 09:23 AM IST
Humsafars actor Harshad Chopda feels it's important to enjoy your work, even if you end up with fewer projects. He talks about his television career, TV serials and debut film 2016-The End.
After having been part of nine shows on television, popular actor Harshad Chopda is now transitioning to films. He is excited for his debut film set to release next month.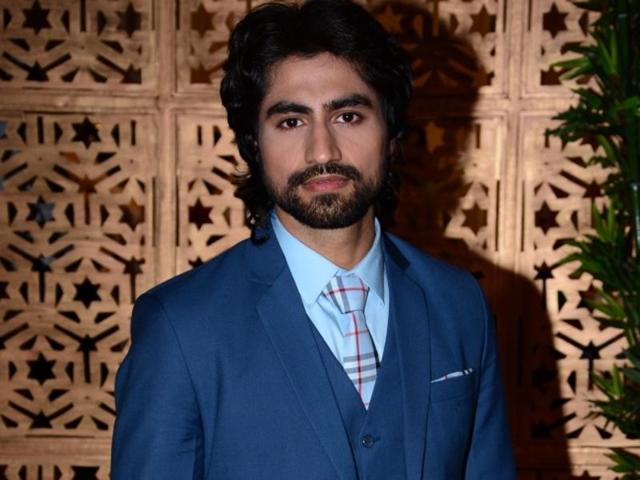 While many of his peers have tried to break through to films, with the exception of Sushant Singh Rajput and Ayushmann Khurrana, most haven't been as lucky or achieved the success they expected.
This does not faze the Humsafars actor, who says, "We are all working, wherever and whatever it might be. To each his own. The rest is not in our hands. One can't plan but take up offers that come to you. I don't have a take on why their movies didn't work to an expected level or didn't work at all," adding, "It's good that many successful professionals from TV including actors and technicians are doing movies. For me, it was a smooth transition. After my last show ended, I got this offer and things worked out."
Harshad, who has been quite choosy in his 10-year career, to the extent that he takes long breaks between projects, follows the mantra that one should do what one enjoys. He says, "I don't take a break post a show intentionally. I need time to shake off from the show and the routine I followed for that particular show. One has to wait for the next good project. I am a basic person. I look at the work I am offered. I am particular about my role. If that doesn't excite me, I don't take up offers. Perhaps that's why I do less work. Whatever I do, it is the stuff I want to do. It is very important that you do limited but enjoyable work. In between projects, I feel free as I can be myself — sleep, work out and be happy."
The 33-year-old actor is unfazed that his debut film isn't a big banner production or has an enormous budget. He adds, "It is a fun entertaining film with a science fiction, drama and romance. I hope people enjoy it. Kiku (Sharda), Divyendu (Sharma) and I had a lot of fun shooting in Moradabad and Goa. I will cherish the experience of making the film."
Harshad is having a difficult time keeping up with the film's promotional activities due to an injured leg. "I want to stand up on my feet, literally. I thought I knew what pain was, but this experience has taught me more about pain," he says.