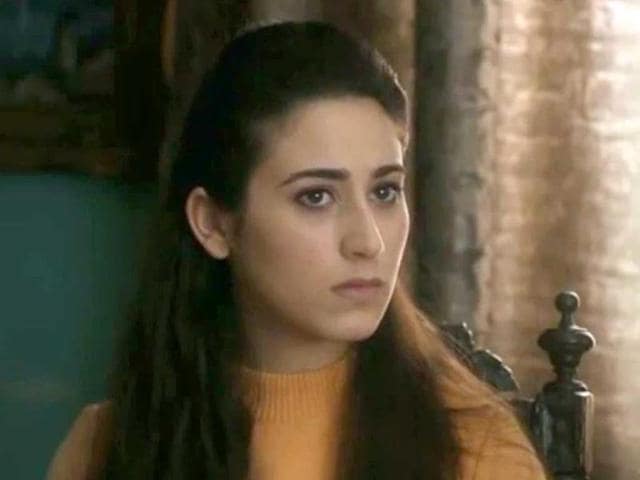 Palestinian director Suha Arraf decries Israeli treatment
From Palestine, comes a tale which pretty much echoes the predicament of the land. Director Suha Arraf whose Villa Touma is part of the ongoing Venice film festival, in an interview with Hindustan Times, talks of discrimination as an artist by Israeli authorities.
Hindustan Times | By Gautaman Bhaskaran
, Venice
UPDATED ON SEP 04, 2014 11:35 AM IST
Palestinian director Suha Arraf's Villa Touma - part of the ongoing Venice International Film Festival -- draws a haunting similarity between Gaza and the palatial house at Ramallah where three unmarried sisters - Juliette, Violette and Antoinette -- live. Much like Gaza that has not seen life since the 1967 war when the territory was occupied by Israel, the villa had remained shuttered to the outside world.
However, when their young, orphaned niece, Badia, walks into the villa, a dramatic change occurs. The crumbling old mansion springs to life, and the three older women take charge of the girl - teaching her the etiquette of Ramallah's upper class Christians. She learns piano and is taken to the church, marriages and even funerals with the eye on finding a husband for her.
Badia soon meets Khaled, a wedding singer from a neighbouring refugee camp. But are things destined to go her way?

Villa Touma's importance lies in the fact that the movie caused a tempest, weeks before its premiere in Venice. Made by a Palestinian director (known for works such as The Syrian Bride and The Lemon Tree), Villa Touma was largely funded by Israeli organisations.

But when Arraf decided to call it a Palestinian film, Tel Aviv was peeved, and demanded that the money be returned.

Also read:Venice Festival sails through controversial films

"It has been a month and a half since the controversy broke, but nobody has sent me any letter," said Arraf during an interview with HT on September 2, 2014.
"Let me explain very clearly. We are a million and a half Palestinians living inside Israel. This is 20 per cent of Israel's total population. We pay taxes to Israel. So, we are entitled to a part of Israel's budget on culture. But we hardly get any of those funds which go to Israeli directors. They are using the money meant for us to make movies."

Also read:Venice film fest takes off with Birdman wowing all
Arraf also says that Germany too funded for Villa Touma, but that country has not demanded that her film be termed 'German'.

"My movie has been dragged into this controversy because of what happened in Gaza recently. Israel's image has been so badly sullied that it has now started a hate Palestine campaign," said the director.

And every Palestinian in Israel has become a 'political target'. Arraf regrets that she cannot speak her own language (Arabic) on the streets of Tel Aviv. "Sadly I was treated like a criminal, not an artist."

Meanwhile, Villa Touma is all set to travel to the Toronto Film Festival and many others in the coming weeks and months.

(Gautaman Bhaskaran is covering the Venice International Film Festival.)
ott:10:ht-entertainment_listing-desktop

Close