BBC apologises for mistakenly referring Sri Lankan President as Modi
The Sri Lankan President was seen disembarking from his car at the entrance of Buckingham Palace to join the other heads of government for the CHOGM launch hosted by Queen Elizabeth II when the BBC host said Modi, "the Prime Minister of India since May 2014 arriving at Buckingham Palace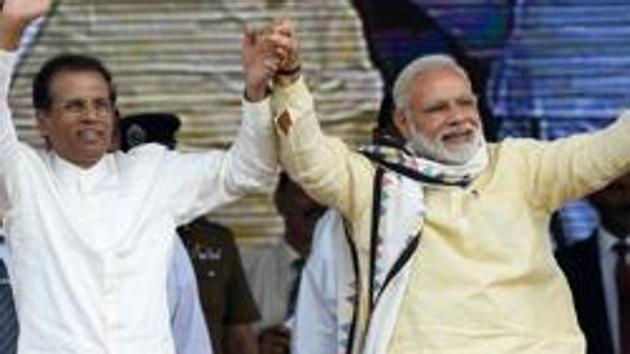 Updated on Apr 20, 2018 09:12 PM IST
Press Trust of India, London |
Press Trust of India
The BBC today apologised for mistakenly referring to Sri Lankan President Maithripala Sirisena as Indian Prime Minister Narendra Modi in a live news broadcast of the Commonwealth Heads of Government Meeting (CHOGM) last night.
The Sri Lankan President was seen disembarking from his car at the entrance of Buckingham Palace to join the other heads of government for the CHOGM launch hosted by Queen Elizabeth II when the BBC host said Modi, "the Prime Minister of India since May 2014 arriving at Buckingham Palace".
"This was a mistake made during a live broadcast and we apologise for our error," a BBC spokesperson said.
According to reports, the news presenter on duty was given incorrect information which she went out to read out on air.
This is not the first time the British Broadcasting Corporation (BBC) finds itself in this embarrassing position.
In December last year, the public broadcaster aired clips from the 1976 box-office hit 'Kabhi Kabhie' with actors Amitabh Bachchan and Rishi Kapoor in song sequences when referencing the death of actor Shashi Kapoor.
"BBC 'News at Ten' is very sorry wrong images were used to mark the death of Shashi Kapoor. Not our usual standards and I apologise for any upset," 'News At Ten' editor Paul Royall said in a statement on Twitter soon after the broadcast on December 5, 2017.
(The story has not been modified from its original version, only the headline has been changed)
Close Story
Personalise your news feed. Follow trending topics