Beijing gearing up to meddle in Kashmir through CPEC, says Chinese media
Beijing invested in CPEC with an eventual aim to interfere in Kashmir dispute under the guise of protecting its investments, the Global Times has said.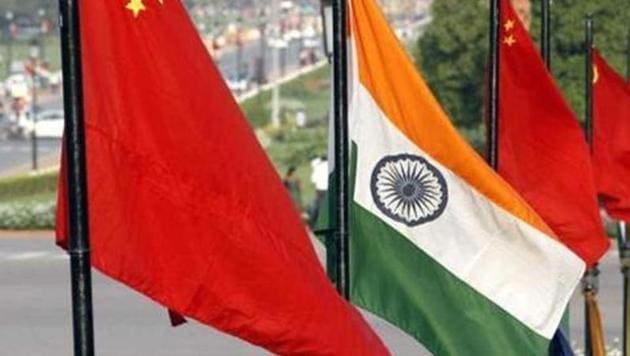 Updated on May 11, 2017 03:18 PM IST
Beijing, Hindustan Times |
Sutirtho Patranobis
It is finally out in the open. The China-Pakistan Economic Corridor (CPEC) will be Beijing's road to Kashmir, state-run media has said, proving true India's fear of China meddling in the dispute.
Beijing invested in the CPEC despite India's concerns with the eventual aim of interfering in the Kashmir dispute under the guise of protecting its investments, state media said on Tuesday, putting on paper for the first time the country's long-term strategy to play "mediator".
"Given the massive investment that China has made in countries along the One Belt, One Road, China now has a vested interest in helping resolve regional conflicts including the dispute over Kashmir between India and Pakistan," said an article in the nationalistic Global Times tabloid.
Chinese President Xi Jinping's One Belt, One Road (OBOR) is an ambitious plan to build a new Silk Road linking Asia, Africa and Europe by pumping in billions of dollars in infrastructure projects such as railways, ports and power grids.
The write-up indicates that China only appears not to "interfere" in the internal affairs of other countries but its investments, for example in the CPEC, gives Beijing the perfect cover to launch its diplomatic game.
It probably explains the model of interference that China is beginning to follow: First invest, next interfere.
With its "iron brother" friendship with Pakistan, it is also fairly clear which way Beijing will swing when -- not if -- it decides to meddle in the complex Kashmir dispute.
India maintains that Kashmir is a bilateral problem to be resolved by New Delhi and Islamabad but Pakistan has never let go off an opportunity to seek mediation or raise the issue at global forums.
The state-run tabloid also gave a clear indication why China isn't exactly bothered about India's sensitivities or concerns – to use one of Beijing's favourite terms – over one of its "core" interests.
China was heavily invested in the One Belt, One Road and it was in Beijing's interest to help resolve regional conflicts, it said.
"China's recent mediation between Myanmar and Bangladesh over Rohingya issue shows the increased ability of Beijing in resolving conflicts beyond its borders to maintain regional stability," the tabloid argued.
The Kashgar-to-Gwadar CPEC, a cluster of infrastructure and energy projects, passes through Pakistan-Occupied-Kashmir and India has repeatedly made China aware of its "sovereignty" concerns about the trade and energy corridor.
In fact, it is concerns with the CPEC that has forced India to keep a distance from the bigger OBOR project.
China's decision to "mediate" between Myanmar and Bangladesh to resolve the Rohingya refugee crisis was a "prelude" to Kashmir, the article said.
But, mediation in Kashmir won't be easy.
"For instance, while China has the capability to resolve conflicts through mediation given its increased economic influence, the nation needs to be very prudent in dealing with other big powers, India included, in the region," it said.
"In fact, mediating between India and Pakistan over Kashmir issue would perhaps be one of the toughest challenges facing China in dealing with regional affairs to safeguard its overseas interests."
China would gain experience from the Myanmar experiment, it said.
Myanmar is under international pressure over its crackdown on an estimated one-million strong Rohingya Muslims in Rakhine State. Rohingyas are regarded as illegal immigrants from Bangladesh, even when their families have lived in Myanmar for generations.
Close Story
Personalise your news feed. Follow trending topics