Cambridge Analytica whistle-blower Christopher Wylie tweets firm worked with several Indian parties, names JD(U)
The document tweeted by Christopher Wylie reveals SCL, the parent company of Cambridge Analytica, carried out caste surveys in Uttar Pradesh on more than one occasion.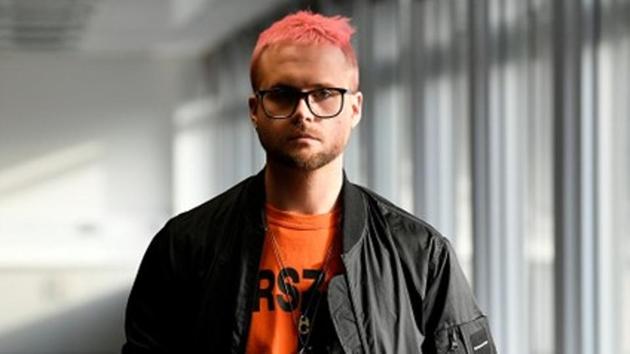 Updated on Mar 28, 2018 09:45 PM IST
Strategic Communications Limited, the parent company of the controversial political consultancy firm Cambridge Analytica, has been active in Indian elections since at least 2003, advising parties on issues such as caste and running the campaigns of candidates for Lok Sabha and state elections.
Examples of the work the company has done in India were revealed by whistle-blower Christopher Wylie on Twitteron Wednesday as well as to the British Parliament's digital, culture, media and sports committee, which heard his evidence on various issues on Tuesday.
The committee was due to release a cache of documents Wylie has submitted to substantiate his revelations about the misuse of data by CA in elections in several countries, including the 2016 referendum in the UK on leaving the European Union.
SCL, which was formed in 1993, was closely involved in assembly elections in Madhya Pradesh (2003), Rajasthan (2003), Uttar Pradesh (2007) and Bihar (2010), and the Lok Sabha election of 2009. It undertook caste-related political work in Uttar Pradesh in 2011 and 2012.
Three pages of SCL documents posted by Wylie on Twitter mostly do not identify the political parties, but mention the Janata Dal-United in the case of the 2010 assembly election in Bihar. In other examples of its projects in India, the documents only mention "a national party" or a "major state party".
SCL states in the documents that it managed the campaigns of "a number of Lok Sabha candidates" in the 2009 election. All work was attributed to SCL, which formed CA in 2013. Wylie said during his deposition that he was employed by SCL.
The documents state SCL's head office is at Ghaziabad in Uttar Pradesh, with offices in Ahmedabad, Bengaluru, Cuttack, Guwahati, Hyderabad, Indore, Kolkata, Patna and Pune. The documents highlight the company's research and analysis related to caste.
"SCL has a database of over 600 districts and 7 lakh villages, which is constantly being updated…We provide our clients with the research to develop and disseminate the right messages, from the right sources, using the right communication channels," one of the documents states.
The company says it undertook a research communication campaign in 2007 in Kerala, West Bengal, Bihar, Assam, Jharkhand and Uttar Pradesh "to support a trans-national programme for countering of Non-Desired Behaviour (NDB) of recruitment into, and support of, violent jihadism", but does not state on whose behalf it ran the campaign.
It added that this campaign focused on "ancillary populations as opposed to perpetrators of violent jihadism themselves and required in-depth motivational understanding of the population of six states".
SCL also undertook psephological studies and behavioural polling in Delhi and Chattisgarh.
Meanwhile, Damian Collins, chairman of the parliamentary committee, said it was "absolutely astonishing" that Facebook founder Mark Zuckerberg had again refused to appear to provide evidence on Wylie's revelations. Zuckerberg has reportedly agreed to appear before the US Congress.
Collins said: "I think, given the extraordinary evidence we've heard so far today (Tuesday), it is absolutely astonishing that Mark Zuckerberg is not prepared to submit himself to questioning in front of a parliamentary or congressional hearing, given these are questions of fundamental importance and concern to his users, as well as to this inquiry."
Zuckerberg has been invited three times to appear before the committee, but has always been represented by his deputies.
"I would certainly urge him to think again if he has any care for people that use his company's services," Collins said.
Close Story