'Join BRI and share development bonus': China reached out to Bhutan
Updated on Jul 24, 2018 08:11 PM IST
The two sides exchanged views on China-Bhutan ties, and also the boundary issue, and reached many agreements, said an official.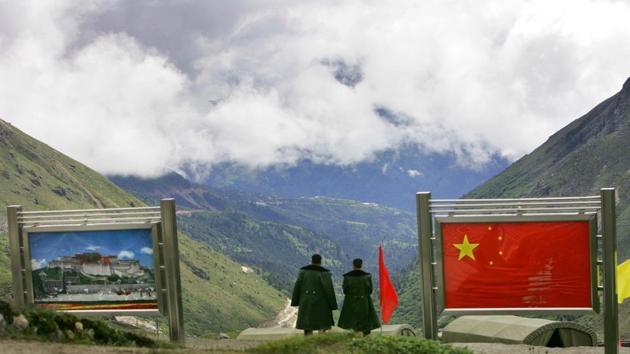 Beijing, Hindustan Times |
Sutirtho Patranobis
China has invited Bhutan to join the Belt and Road Initiative (BRI) and share its "development dividend", Beijing said on Tuesday, a day after a senior Chinese minister visited Thimpu and held talks with the Bhutanese leadership on wide-ranging issues, including the disputed border.
Bhutan was at the centre of last year's 73-day Sino-India military standoff in Doklam (Donglang in Chinese), an area under Chinese control but claimed by Thimpu, near the Sikkim border. This was the first high-level visit by a Chinese politician to Bhutan since the Doklam standoff was resolved at the end of last August.
An official said China's vice foreign minister Kong Xuanyou, accompanied by the country's points-person for Bhutan Luo Zhaohui, discussed with the Bhutanese leadership the gamut of the bilateral dispute, which included the situation along the China-Bhutan-India border in Doklam. Kong met Bhutan's King Jigme Khesar Namgyel Wangchuck and Prime Minister Tshering Tobgay, besides foreign minister Damcho Dorji.
"The two sides exchanged views on China-Bhutan ties, and also the boundary issue, and reached many agreements," Geng Shuang, ministry of foreign affairs (MFA) spokesperson said at a ministry briefing on Tuesday.
Kong met Bhutan's King Jigme Khesar Namgyel Wangchuck and Prime Minister Tshering Tobgay besides foreign minister Damcho Dorji.
Bhutan does not have diplomatic ties with China and is the only country in India's neighbourhood that hasn't joined the BRI, President Xi Jinping's multi-billion-dollar connectivity project that India has refused to endorse on multiple international forums because of sovereignty issues linked to the China-Pakistan Economic Corridor. It refused to attend the only major BRI forum organised in Beijing in May 2017.
Other than India, Bhutan is the only country with which China currently has a land border dispute.
China and Bhutan have held 24 rounds of talks – the last one in Beijing in 2016 – to resolve the bilateral boundary dispute. The 25th round of border talks slated for 2017 is said to have been cancelled because of the Doklam military standoff and is expected to be held this year.
China's state media routinely blames India for Beijing's lack of diplomatic ties with Thimpu.
Kong told the leadership in Thimpu that China will continue to work towards resolving the border question with Bhutan.
"The two sides should continue to push forward the border negotiations, abide by the principled consensus reached, jointly safeguard peace and tranquillity in the border areas, and create positive conditions for the final settlement of the border issue," said an MFA statement in Chinese published on the ministry's website.
"China attaches great importance to the traditional friendly relations with Bhutan and will respect Bhutan's independence, sovereignty and territorial integrity as always, respect Bhutan's political system and development path chosen according to its own national conditions, and respect Bhutan's independent foreign policy of peace... China welcomes Bhutan's active participation in the 'Belt and Road Initiative' and sharing China's development dividend," the statement added.
The Chinese MFA statement quoted the Bhutanese side as saying "…although the diplomatic relations between the two countries have not been established, the traditional friendship between the two countries is a model for large and small countries".
"Bhutan firmly adheres to the One China policy and is committed to deepening exchanges and cooperation with China. It is willing to maintain communication with China on bilateral relations and border issues," the statement said, quoting Bhutanese officials, adding that Thimpu "admires" China's development and the BRI.
There was no response from India's external affairs ministry, but an official who tracks developments in the matter said: "We don't comment on other country's bilateral engagements. And our views on One Road One Belt initiative is well known and are repeatedly articulated."
India's stated position the initiative is that the "connectivity initiatives must be based on universally recognised international norms, good governance, rule of law, openness, transparency and equality, and must be pursued in a manner that respects sovereignty and territorial integrity".
Commenting on the latest developments, strategic affairs expert Brahma Chellany said: "The timing of Chinese vice foreign minister's surprise visit to Thimphu underscores Beijing's increasing assertiveness in India's backyard. Having quietly seized control of much of Doklam Plateau, which Bhutan regards as its own integral part, China is now mounting pressure on Bhutan to allow it to open an embassy in Thimphu. This kind of pressure is extraordinary. If Bhutan lets China open an embassy, it will represent a watershed moment in New Delhi-Thimphu relations."
(With inputs from Jayanth Jacob in New Delhi)
Personalise your news feed. Follow trending topics